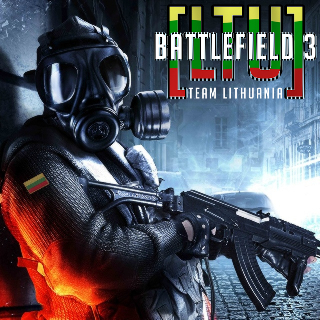 Team Lithuania
Tag:
[LTU]
Fans:
140
Created:
2011-10-28
Platoon Presentation
---PS3-only---
Lithuanians only.
Main purpose of our platoon is search and destroy any remaining or newly occurring camper wookies or MAV noobs.
Kill frag USAS user with the pistol or knife - save the kitten :D
Every time you kill n00b overusing FAMAS - a super cute puppy is born :D
Knife a MAV retard - save your hearing.
Playing objective and for the WIN.
Team server is live, search for 'team lithuania' in server browser.
----
Junkites, nesidrovekit prie jau zaidzianciuju.
Komandos serveris jau isnuomuotas - server browser paieskoje iveskite 'team lithuania' and play.
Platoon feed
There are no more events to show