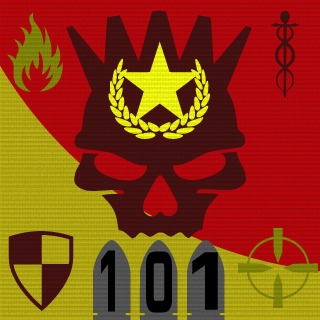 GLA Green Arrow
Tag:
[RIP]
Fans:
10
Created:
2011-11-13
Platoon Presentation
We my brothers are the elite troops of the
G.L.A
We will do what ever it takes to complete our mission.
we shall be known as the green arrow.
HAIL Doctor Anthrax

Please if you are a member put [RIP] as your tag we are still the mercenary group called Rest in Pieces but to the world we are green arrow.

we are a relaxed South African platoon and we encourage teaming up and making a squad with other platoon members and friends.

We want to expand our platoon so invite all of your friends to join we are hoping to reach 50 members.

Please fell free to chat to other members on the platoon feed.

Hey guys I have entered the platoon in the DGL cup for BF3 so invite as many friends as possible we are in the casual gamers division so you guys must bring your A-game the prise is R50,000 and it starts in feb I will supply you with further info in the days to come.

DR.ANTHRAX as told me that it is recommended to get the DLC pack back to Karkand if you already do not own it.

Here is some more info about the DGL cup, we will need to enter our platoon by the 30 of January or we will have to wait till April so invite allot of your friends and tell them to invite there friends.

Hi want to see a kick ass video, Google this link,to warn you it is about COD but besides that it is awesome : www.youtube.com/watch?v=XY5bJxNb8hg to make it better play this in the background: Two Steps From Hell - Heart of Courage (Extended Version) but only play it at 00:12 of the clip.



Platoon feed
There are no more events to show