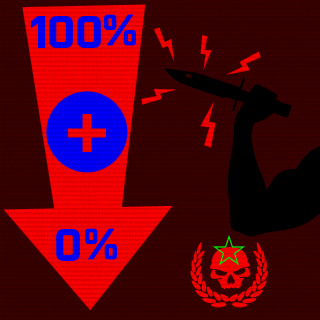 STAB Squad
Tag:
[STAB]
Fans:
19
Created:
2011-12-27
Platoon Presentation
This is a group for you if you are able to obliterate the very confidence and emotional strength any enemy holds while shooting a gun, with a simple yet powerful fact that they may be humiliatingly stabbed from the back at any point in time because of the Stalking, Stealth and Ninja powers you possess.

In short, if you think you can run to an enemy with an M60E4 Light Machine Gun with Extended rounds shooting continuously towards you and you can still grab his neck, stick a peice of metal up his throat and take his dog tags, this group is for you.

REMEMBER - NOBODY, I repeat NOBODY should be able to take the Dog Tags of a person from the StabSquad, so WATCH YOUR BACK !
Platoon feed
There are no more events to show