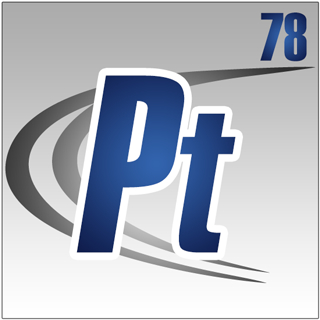 Platoon Presentation
Who is Platinum


Platinum is a group of friends that play and have fun together. We have no meetings or training sessions, no minimum rank or skill levels in order to join us. We are currently recruiting players 18yrs of age or older. We recommend that you have all of the expansion packs so you can play on our server.

Were a laid back group of friends who play as a team and as you know if you work together as a team and communicate as a team you will go a long way in this game. You also do not have to compete or apply for a specific position or kit assignment in our clan. Just come in and use what ever you like.

We do not require you to be a member to hang out with us or hop on to our TeamSpeak and play a few rounds with us. You can play as often or as little as you like here. We are a newly constructed clan with the founders and administrators having over 6yrs of experience running and operating clans. We realized it was time to create a clan and operate it based solely on the best interest of its members.

We have one 32 player BF3 server that is run mostly on hardcore and with conquest mixed map packs hosted by gameservers.com and operating with little or no lag based out of Chicago. We do change game modes at the request of our members though.
Everyone that plays on our server has a say as to how it is run. We have tried to create a server that will virtually run on its own when admins are not present which is very seldom. We run vote maps so you can vote for and play your favorite maps. We also run votekick so you can punish players which will lead to automatic removal if players are consistently team killing you.

We also use a dedicated TeamSpeak3 server "ts50.gameservers.com:9269" to communicate with each other and plan attacks and talk about strategy. All of this info can be located at our website http://www.clanpt.us

We have only a few rules at Platinum, the biggest one being no cheating or hacking!!!! We play clean and we expect our members and players that come in to our server to play clean too. If not, they will be removed immediately. We watch ours servers. We're not a bunch of kids that kick people for laughs. The average age of our clan members is between the 30's and 40's but we do have members ranging from 18 to the mid 60's. We have 5 to 10 players that play every night and some of our members only play one or two times every other week. Some play just on weekends it's not a big deal here, you can come and go as you please.

Most of our members are from the U.S. but we also have Canadian members too. You must have working headset and mic to be able to talk and communicate with us. Also to have some fun with us and keep our server up and populated. Our server is up and running every night now and we are starting to make a name for ourselves because of our maturity and equal respect and fairness towards the players in our server.

Like I said we are laid back group of guys who just like to have fun and work as a team. We will also be setting up clan matches with a few other clans we are allied with when our numbers grow a bit more. Our server is (hardcore no rules) attack anywhere and use any weapons. If EA allows it so do we. If you are interested in learning more about our clan, we would like to invite you to join us on our TeamSpeak server and talk with our members or founders to see if we are what you're looking for. There will never be any pressure to join. Just come on in and play a few rounds and get to know us.

Being accepted to our platoon does not mean that you are a member of our clan. Please do not apply our clan tags to your Battlelog name. They are earned, not given out. For more information about joining Platinum Clan please go to our website.

Regards,
The Platinum Staff

Here's our info again
Website: http://clanpt.us
TeamSpeak3: ts50.gameservers.com:9269
If not a clan member then ask for a temporary password.
Search for "Platinum" when searching for our game server
Friend me in Battlelog if you want to know more. "HAWKSTA24"

Platoon feed
there is a new platoon page http://battlelog.battlefield.com/bf3/platoon/2832655391980647545/

There seems to be some question as to whether or not I want to say with this platoon. Just because I applied to NNC doesn't mean I want to leave Platinum. I am very happy with this platoon. I was away from battlefield for a couple months when I was living at Amber's house simply because she didn't have a computer that could handle it. I just started playing again but it's been late night around 1am or later. This is a very good platoon and you are all great people to game with. I have no intentions of leaving this platoon. I applied for NNC because I want to play competitively. I was already accepted into NNC months ago so when I was looking for a team to play competitively with, NNC was the first to come mind. I am not leaving Platinum . I should actually be on tonight so I will join yous when you all get on.

Roypittbull

I appreciate the heads up and im glad you don't want to leave Pt . Maybe you should think twice about joining our platoon for just twl/fragged nation comps. we need dedication and lots of time from our team players and from the

HAWKSTA24

You are more than welcome to join other platoons but when it comes to joining other clans you just need to tell us if that's what you want to do. We won't take it personal. If you want to stay with us then that's great too. We a