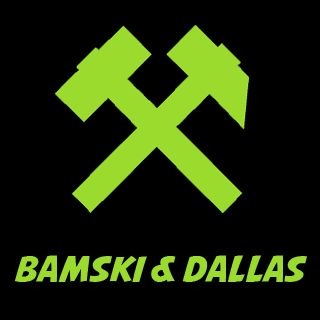 Platoon Presentation
Bamski&Dallas Clan.

Już we wrześniu rusza rekrutacja do klanu B&D. Liderami klanu są Bamski i Dallas. Oczekiwania są dość klarowne i przejrzyste - Potrzebujemy zgranych, dyspozycyjnych i dobrych ludzi, którzy będą robili to co do nich należy. Kwintesencją klanu jest doskonałe zgranie, współpraca i wytężona praca dla dobra klanu. To B&D jest pierwsze na polu bitwy, to B&D wysyłane jest na najcięższy odcinek frontu, to B&D przejmuje inicjatywę w walce, to wreszcie B&D zawsze zwycięża!

Wymagamy:

- Konto PREMIUM, lub wszystkie produkty DLC.
- Dyspozycyjność weekendy (z piątku na sobotę, z soboty na niedzielę) od 22:00 do 4:00.
- Komunikacja głosowa (mikrofon + słuchawki).
- Niema reguł wiekowych, jednak zwracamy uwagę na samodyscyplinę.

Platoon feed
There are no more events to show