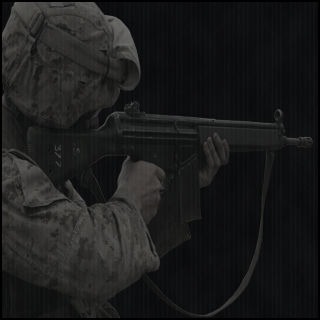 G3A3 Appreciation Club
Tag:
[G3A3]
Fans:
50
Created:
2012-07-01
Platoon Presentation
This is the platoon for the soldier appreciating the G3A3, a fantastic battle rifle befitting a truly excellent soldier.

http://www.youtube.com/watch?v=JUQerlSHbKM
The G3, or Heckler and Koch HK Gewehr 3, is a battle rifle designed in 1959 and manufactured by German small arms producer Heckler & Koch.

It is a selective-fire weapon chambered for the 7.62x51mm NATO cartridge, is typically fed from a 20-round detachable box magazine, and has a fire rate of 500 to 600 rounds per minute depending on the variant.


Platoon feed
There are no more events to show