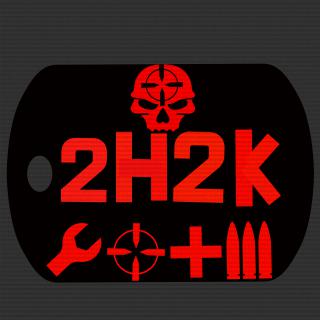 Head Hunters
Tag:
[2H2K]
Fans:
22
Created:
2013-03-07
Platoon Presentation
Welcome to 2H2K.

Requirements to join:

1. Must have a mic, and USE IT!!!!
2. Be a big team player.
3. Be willing to take the role of what ever class is needed by the group.
4. Have a sense of humor.
5. Be active 3-4 days out of the week.
6. Must wear our clan tags but don't have to leave other platoons.
7. Must group up with other platoon members.

For new recruits your first week you will be assigned to a leader and be evaluated based on your activity, team work skills, and your versatility with each class. After the first week, if your assigned leader gives the OK, then you are in the platoon. Have fun, Work together, But most of all
KICK ASS ON THE BATTLEFIELD!!!!!!!
Platoon feed
There are no more events to show