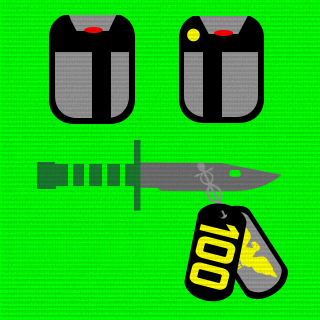 THE PROFESSIONALS IIII
Tag:
[TPRO]
Fans:
22
Created:
2014-01-03
Platoon Presentation
o==]::;;;;;;;;> PROFESSIONAL KNIFERS ONLY o==]::;;;;;;;;>



WE ARE THE KNIFE PROFESSIONALS.

http://www.youtube.com/watch?v=PDxX0B8ubrE the Pro TPRO_ LEONKILLER

***IMPORTANT:

IF YOU ARE A MEMBER OF THIS PLATOON YOU NEED TO SHOW RESPECT TO THEIR MEMBERS. WHO WILL TRY TO TALK BAD ABOUT OUR TEAMMATES, OR ACUSSING THEM TO PLAY WITH MACRO OR CHEATS, WILL BE KICKED FROM THIS PLATOON.

WE DONT ACCEPT CHEATERS, GLITCHERS, HACKERS AND MACRO USERS.

Become a fan of this Platoon! Play with Knife and have fun.


ALL PLATOON MEMBERS CAN WEAR TPRO TAGS.

Friend Knife Platoons: CROW, НОЖ, KPRO, AFTD and iSM.
Platoon feed
There are no more events to show