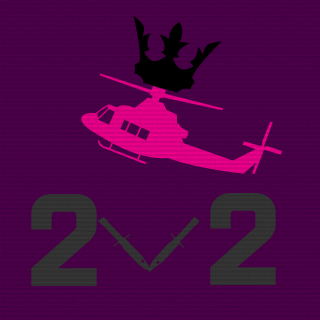 Platoon Presentation
If you have any questions,contact k28868ggg or sikandarshahkar.

Only real illuminati's in this platoon

►Teams:

A) Jesus Squad: sancheeezzz and abo-himoe. [Below]
B) ᴛʜᴇ ɪʟʟᴜᴍɪɴᴀᴛɪ's:aaron232790 and sikandarshahkar [Below].
C)Royal Air Squad:xChopper_DeaR and A-R-F-K [Below]
D) (NAME PENDING): RoRoSaBp3 and RUBALkano [Below]
E) (NAME PENDING): ottocarballo123 and EoD-_-EliteGuner [High]
F) El Rizocóptero: k28868ggg and Alpha_2-4 [High(Exosphere)].
G) Putos : Ramonx1988 and Mandres7 (gotta see this...) [Below]
H) SóCanelas: Gabrielx1002 and GunMen-X_Souza [High]
I) Troll team:Rebel_Wolff21 and AH-64_RAPTOR [Below/High?]
J) (The Pit Vipers):Scout_Sniper83 and PiterPit1992 [Below/High?]
K) UIUAA bobs: che_guevara_1116 and Marcelinho2201 [Below]
L) Armour Nubs:jeppe1995 and velvetboy1989 [High]
M) (NAME PENDING):X-chri98-X and Sok_7 [Below]
N) The_DeStrucTion:xX_vs-COBRA_xX and TiMmY_ThE_TaNk [Below]
O) (NAME PENDING):ninjakiller4356 and alexUK-1998 [Below/High?]
P) LOCOAPACHE:HeNDoK and mordekayandrikvi [Below/High?]
Q)
S)
T)

10 teams for below,10 for high.If one of the modes are full,your team will have to play in the one that has a spot.





►RULES.
1 point=chopper destroyed
No laser painter
HEATSEEKERS ARE allowed.
Map:Caspian Border
If you win a fight you MUST go back to your home base.
In the case that one team is disabled but this team hit (for example) the opponent with a TV missile in the last second but they died ALSO because they were hard disabled BOTH teams get the point
9 rounds (if its a draw [2 helis destroyed] repeat the round.
No Medkits.
If you crash,the enemy will get a point.
No excuses.(Lag,etc.)
The teams will decide if they want to play below radar or high radar.
If both teams want to rematch,they can do it.
If a team gets disabled and both teams crash,the team that disabled the enemy gets the point.
MAXIMUM HEIGHT FOR BELOW RADAR IS 200 FT.
If a team trash-talks,they WILL BE DISQUALIFIED from the tournament.
If a TV dusts,no point,the round will continue.
You MUST play your 2v2 within 7 days of being challenged.

rules,contact:sikandarshahkar or k28868ggg.
Platoon feed
There are no more events to show