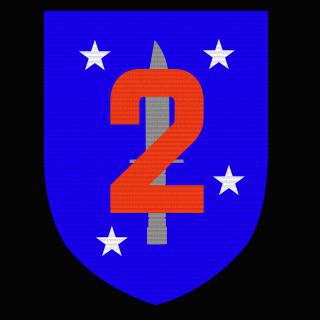 Présentation de la section
The 2nd Marine Special Operations Command Battalion is a team based tactical gaming clan. We utilize advanced Military tactics on both land, sea and air.
REQUIREMENTS:
You must be a team player.
You must be willing to follow orders from your superiors.
You must be able to adapt in all forms of warfare.
You must pass a screening and evaluation test given by MARSOC Squad leaders.

LEADERSHIP:
To gain leadership in MARSOC you must first be willing to follow orders from your superiors. You will need to use the classes given to you by your squad leader whether you like them or not. As you gain experience in MARSOC you may find yourself leading your own Marine Special Operations Team or MSOT.

TACTICS:
On the Battlefield you will utlize a wide variety of Infantry , Aviation and Ground Armor tactics and you must be skilled in each. Our main tactics are based on the US Marine Corps and USSOCOM.

SCREENING/EVALUATION:
When you first apply for MARSOC you will be put into a screening test by one of our recruiters. During the screening you will be asked multiple questions by your recruiter. Once you pass the screening test you will be sent into an Evaluation Phase where MSOT leaders will see how you perform in the field. They will judge on whether or not you pass or fail.

SPEC OPS MISSIONS:
Spec Ops are a variety of game modes that 2nd MARSOC members take place in. They are highly realistic game modes revolving around missions US Special Operations have conducted in real life. Spec Ops usually take place several times a month if you have any questions on when the next Spec Ops is talk to your MSOT Leader. Spec Ops are open to the public as we are looking for Insurgent players on the opposing team so contact MarineSniper130 if your interested in signing up.

Platoon CO: MarineSniper130
Platoon Executive Officers: FrostDeez, SASFoxtrot-Three, MarineKBAR.
Platoon Sergeants: Maison_Stanley, and JohnsonBF.

Feed section
Pas d'autres événements à afficher