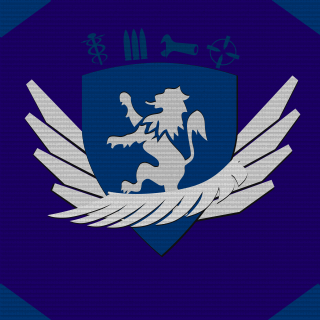 JAM Platoon
Plaque:
[JAM]
Fans:
18
Créé:
07-03-2013
Présentation de la section
Here are some requirements to join:
1. Have a K/D over 1.0
2. Have a SPM over 400
3. Have to be active
4. Need a working mic
5. Need to be 13 or older

Recap to all members , this is a full list of all our members- (bl meaning battlelog) for their battlelog name
Jordan- (bl) jordanter - (psn) jorkillerali
Jonas-(bl) JonasNordheim - (psn) JonasNordheim
Danny- (bl) btger - (psn) DannyKroontje
Egil- (bl) StuffInTime - (psn) egil2142
Riyad- (bl) Riyad2266 - (psn) RadMan2266
Mart- (bl) Zonnengod - (psn) Picoras
Cameron- (bl) Snurac13600 - (psn) Snurac13600
Jesper:- (bl) Blootloper (psn) Blootloper
Juan - (bl) Juanz333 (psn) JuanZ333
Brandon- (bl) Mikkohockey (psn) MikkoHocke
Johannes- (bl) Resention (psn) Resention
Dylan- (bl) blackeagle3399 (psn) blackeagle3399
Marvin- (bl) marvinswag1 (psn) marvin__026
Alex- (bl) MyNameA-L-E-X99 (psn) A-L-E-X99
Barry- (bl) RivanOmega (psn) RivanOmega
Feed section
no Beta until 23:00 tonight ;(

Voir les 9 commentaires suivants

StuffInTime

IN ONE HOUR I WILL BE PLAYING BF4444!!!!! YESSSSSS!!!!!!!

Will there be a JAM-like Crew for GTA, in which the JAM people who have GTA V will/can play together when Rockstar Online comes out?

Anyone up for a clan match in the need future against PlayStation-Forums? Link: http://battlelog.battlefield.com/bf3/platoon/2832655391916686144/

I have a question for you all, maybe you can help me out. I've bought all the dlc on the xbox already, and now i honestly don't have the money to buy it again on the ps3. Is there anyone who is willing to gameshare with me on ps3?

Voir les 7 commentaires suivants

StuffInTime

hjot toch butch wer i dont know what the f*** i'm writing!!! write in english!!!

Hey everyone, My name is RivanOmga. Just call me Rivan. My real name is Barry and i live in the Netherlands. I'm 18 years old and i'm a skilled jet player in battlefield. I play competitive, but i also like to have fun sometimes.

Voir les 2 commentaires suivants

btger

DannyKroontje haha XD

RivanOmega

oooooooh xD Laat die message dan maar zitten hahaha

Everyone please welcome RivanOmega to the platoon!

Voir les 2 commentaires suivants

Voir les 3 commentaires suivants

Is there anyone of you guys who is still up for a clan match? Please hooah or leave comment so I can see if it's worth scheduling one.