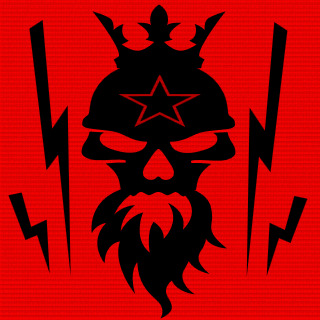 Band of Beards
Plaque:
[BoBs]
Fans:
2
Créé:
14-01-2012
Présentation de la section
This is my beard. There are many like it, but this one is mine.

My beard is my best friend. It is my life. I must master it as I must master my life.

My beard, without me, is useless. Without my beard, I am useless. I must grow my beard true.
I must shave straighter than my enemy who is trying to shave me.
I must shave him before he shaves me. I will...

My beard and myself know that what counts in this war is not the hairs we grow,
the straightness of our razor, or the trimmings we leave.
We know that it is the growth that counts. We will grow...

My beard is human, even as I, because it is my life. Thus, I will learn it as a brother.
I will learn its weaknesses, its strength, its parts, its accessories, its sideburns and its 'stache.
I will keep my beard clean and ready, even as I am clean and ready. We will become part of each other. We will...

Before Zeus, I swear this creed. My beard and myself are the defenders of my swag.
We are the masters of our enemy. We are the saviors of my life.
Feed section
Pas d'autres événements à afficher