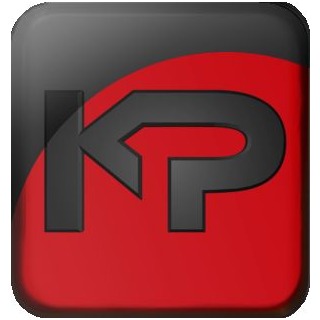 Présentation de la section
●●●▬▬▬▬▬▬▬▬▬▬▬▬▬▬▬▬▬▬▬▬▬▬ஜ۩۞۩ஜ▬▬▬▬▬▬▬▬▬▬▬▬▬▬▬▬▬▬▬▬▬●●●

________________________________kbmwla93 Productions Crew________________________________

●●●▬▬▬▬▬▬▬▬▬▬▬▬▬▬▬▬▬▬▬▬▬▬ஜ۩۞۩ஜ▬▬▬▬▬▬▬▬▬▬▬▬▬▬▬▬▬▬▬▬▬●●●

http://www.youtube.com/watch?v=Pc-TytjliG0
--------------------------------------------------------------------------------------------------------------------------------------------------------
Notice: This platoon is exclusively for the Crew.

We are a "ingame-filming team" and together we produce the most elaborate and maybe the best Battlefield3 machinimas worldwide!

Our team consists of a large heap of funny and likeable guys. There are extremly talented voice actors(UgScrewstone ; Ganic7), two very ambitious members (AllStar_Pepe ; Ra23__b) who are responsible for the organzation and last but not least an awesome actors crew!
And the most important of all: we are Germans (°ロ°)☝

You have never seen a movie of us? And never heared about us?
What! It's time to change this!
-
► http://www.youtube.com/user/kbmwla93
●●●▬▬▬▬▬▬▬▬▬▬▬▬▬▬▬▬▬▬▬▬▬▬ஜ۩۞۩ஜ▬▬▬▬▬▬▬▬▬▬▬▬▬▬▬▬▬▬▬▬▬●●●
_______________________________________Check us out: ____________________________________
------------------------------------------------------------------------------------------------------------------------------------------------------
✓ Homepage: http://kbmwla93.bplaced.net
------------------------------------------------------------------------------------------------------------------------------------------------------
✓ Youtube: http://www.youtube.com/user/kbmwla93
------------------------------------------------------------------------------------------------------------------------------------------------------
✓ Twitter: https://twitter.com/#!/kbmwla93
------------------------------------------------------------------------------------------------------------------------------------------------------
✓ Facebook: http://www.facebook.com/Kbmwla93Productions
------------------------------------------------------------------------------------------------------------------------------------------------------
●●●▬▬▬▬▬▬▬▬▬▬▬▬▬▬▬▬▬▬▬▬▬▬ஜ۩۞۩ஜ▬▬▬▬▬▬▬▬▬▬▬▬▬▬▬▬▬▬▬▬▬●●●

● Organizer: https://twitter.com/AllStar_Pepe

●●●▬▬▬▬▬▬▬▬▬▬▬▬▬▬▬▬▬▬▬▬▬▬ஜ۩۞۩ஜ▬▬▬▬▬▬▬▬▬▬▬▬▬▬▬▬▬▬▬▬▬●●●
--------------------------------------------------------------------------------------------------------------------------------------------------------
★ Director and Creator: kbmwla93
--------------------------------------------------------------------------------------------------------------------------------------------------------
✩ Assistant Directors: AllStar_Pepe ; Ra23__B
--------------------------------------------------------------------------------------------------------------------------------------------------------
✭ voice actors: UgScrewstone; Ganic7; ChaboyyHD; DishyAirplane
--------------------------------------------------------------------------------------------------------------------------------------------------------
✪ VIP's: Stormtrooper-BF3
--------------------------------------------------------------------------------------------------------------------------------------------------------
For outstanding support & knowledge contact Ra23__B
--------------------------------------------------------------------------------------------------------------------------------------------------------
All nice and creative things will be mentioned and honoured if there is time--- nothing should be wasted ; ) keep up the creatives!
--------------------------------------------------------------------------------------------------------------------------------------------------------
●●●▬▬▬▬▬▬▬▬▬▬▬▬▬▬▬▬▬▬▬▬▬▬ஜ۩۞۩ஜ▬▬▬▬▬▬▬▬▬▬▬▬▬▬▬▬▬▬▬▬▬●●●


Feed section
New machinima! Battlefield 4 Paranoia https://www.youtube.com/watch?v=3FWBQKdGi8M

Hallo alle zusammen! Ich würde am Sonntag Abend 20:30Uhr gerne eine neue Idee in BF4 verfilmen. Ein eigener Server sowie Teamspeak steht bereit. Wer Lust hat, einfach melden :) Gefilmt wird wie immer mit einem 100% deutschsprachigen Team :)

http://www.pcgames.de/Spiele-Thema-239104/Videos/30-Jahre-Zombies-in-Videospielen-Die-History-der-digitalen-Untoten-1117966/

Surprise! Me and my team are livestreaming the last shootings for #Resurrection2 in less than 15min! This offers you an exclusive and uncut look behind the scenes. The livestream will be in german language, but this shouldn't matter ;) http://de.twitch.tv/allstar_pepe I won't stream today, because my view on what is happening while I am recording is less interesting for you, so we decided to stream via AllStar_Pepe's twitch. We are looking forward to entertain you!

wann gehts eigentlich weiter? :)

Neue Previews im Memberbereich! Bei Fragen, schreibt mich einfach an :D

Nochmal der Hinweis ans Team: Termine zum Filmen o.ä. sind auf der Homepage zu finden (natürlich nur zur Einsicht, wenn man angemeldet ist). Neuer Termin wurde angesetzt für den 1.September.

Nochmals zur Info: Filmneuigkeiten/infos und previews werden regelmäßig geupdated auf der Homepage: www.kbmwla93productions.tk . Übers Forum kommt ihr im Previewbereich (KP-memebership required) zum Uploadbereich: sämtliche R2 preview videos von beginn an, bis zum jetztigen Produkt. Viel Spass!