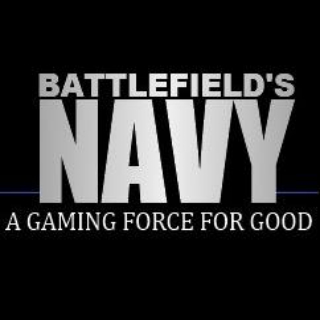 BATTLEFIELD'S NAVY
Contrassegno:
[NAVY]
Fan:
54
Creato:
19-11-2011
Presentazione plotone
[NAVY] BATTLEFIELD'S NAVY

Applications are currently being accepted.

Battlefield was created on the principles of teamwork, fairness, and equality. Battlefield's Navy has been a crucial instrument in presenting these to gamers.

Here, learn what it means to be a part of Battlefield's Navy "A Gaming Force for Good". Understand how the battlefield can come alive, and gain a more realistic, adult and professional gaming environment. Experience full scale Military Simulation games, with everything from call-signs to coordinated air strikes. Know what it means to OWN the battlefield.

[NAVY] Ranks
Commander - Loud-N-Obscene
Lieutenant Commander - ThePoetRazel
Lieutenant - Bonoka, rocky914
Lieutenant Junior Grade - SUBATOMICDJ, The_Mattsquatch
Senior Chief Petty Officer¹ -
Chief Petty Officer -

We are currently looking for new members.
Positions available: SEAL Team Member (2), Weapons Specialist (2), Naval Airman (0), Naval Pilot (2), Armor Support (0)

Enlistment requirements:
Must be at least 18 to enlist.
Must hold a minimum rank of 45
Must be active a minimum of 3 days a week
Must have a microphone
The requirements listed above are the minimum standard to enlist in B.F.N. Meeting minimum requirements does not guarantee acceptance.

All recruits must enter the R-TAS² (Recruit Training Advancement System) additional information will be provided after enlistment.

Contact PSN: BF-NAVY for recruitment options and questions.


1- Indicates that these members are enlisted Admins on the Official Server. They may be removed as Admins and stripped of rank at anytime without council.
2- This is a mandatory program for all recruits. Waivers for this program may only be given by the CO.
feed plotone
Non ci sono altri eventi da visualizzare