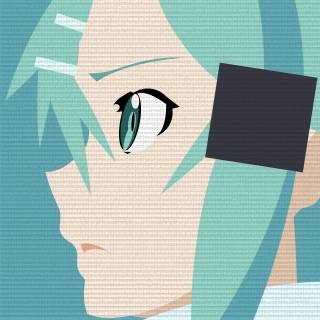 Presentazione plotone
+++TEp SERVER WELCOME+++
((((((((((((((((((((((( PLAY iT YOUR WAY )))))))))))))))))))))))

Update : Harcore Mode

*Pay attention when playing, or you will be kicked for too many team kill*

- Friendly fire enable
- 3D Spotted disable
- Killcam disable
- Soldier health 60%
- 3rd person view disable
- HUD disable
- Regenerate Health disable
- Minimap enable
- Minimap spotted enable

Attention, Please read.

- No high ping kicked

- You cannot get banned on this server if you are not using cheat or sabotage base and break the rules so many time.

- You will get kicked for term if you break the rules, Do not try to harass other player and trolling or sabotage base or attemp to baserape you might get perma banned

- If you got BANNED from this server, you can request UNBAN by post in this platoon or contact admin "who actually ban you", If you use cheat and get banned "YOU WILL GOT NO CHANCE TO UNBAN"

Server Address : http://battlelog.battlefield.com/bf3/servers/show/pc/59f0c305-76b4-4278-908a-b8393bba04a4/TEp-THAILAND-ELiTE-PLAYERs-HARDCORE-MODE-VOTEMAPs/

Server Status : Offline

Teamspeak 3 : Unavailable

=TEp BF3 Admins=

- TEp-SWEETYYYYYYY
- TEp-SMILEYYYYYYYY

* Admins are allowed to decide about the action against a player - admins do NOT follow static rules. So, if an admin decides to ban you for example, there might be no warning in form of a kill or a kick.

* Please respect a decision made by an admin (e.g. a teamswitch) we has a good reason for it. There is no need to insult the admin. By the way: switching back to your old team will also not solve the problem, because you will get switched back again.

* For a removal of a BAN please talk to the admin that actually banned you.

* If you recognize a cheater, please post his name in the Platoon feed and we will have a closer look at the stats of that player and afterwards we will decide about a ban.

- DON'T STEALING VEHICLE (ENEMY, FRIENDLY) - play fair or you will get killed by admin
- DON´T BASERAPE - we might even ban you without a warning if you do.
- PILOT PICKS THE GUNNER - leave the heli if the pilot asks you to - do not start an argument about it
- DON´T SABOTAGE your team - do NOT shoot friendly vehicles - do NOT rpg the heli
- DON´T RAM - if you accidently did ram someone, then say "sorry" like you mean it
- DON´T GLITCH - bug using and stuff like that is strictly forbidden
- DON´T OFFEND OTHER PEOPLE - no matter if they are admins or not - we respect all of our players
- DON'T BASE CAMP WITH VEHICLE- move your vehicle in the combat area, capture objectives, help your friendlies.

- SOLO ATTACK HELICOPTER SWITCH SEAT FOR TV MISSILE IS NOT ALLOWED, YOU MAY GET KICKED/BANNED FROM SERVER!

NO BLOCK, TROLL OR STEAL VEHICLES FROM ENEMY'S BASE. NO INSULT OF NATIONALITIES, RELIGIONS, RELATIVES.
feed plotone
Non ci sono altri eventi da visualizzare