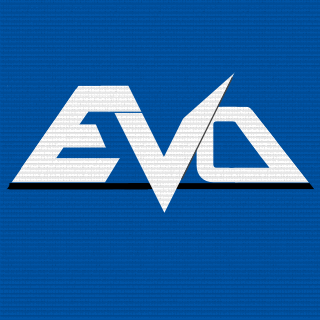 eVolution ɢαмιɴɢ PS3 ©
Contrassegno:
[eVo]
Fan:
32
Creato:
27-06-2016
Presentazione plotone
Wecome to eVolution ɢαмιɴɢ PS3 © we are mix of OpS, LvK, , EpiC,LoB,cF,aM and vVv
▬▬▬▬▬▬▬▬▬▬▬ஜ۩۞۩ஜ▬▬▬▬▬▬▬▬▬▬▬
- We are a competitive clan, no community.
- We play only 5vs5, 10vs10 and 12vs12 (Q) with vehicles.
- We dont play B flag so dont ask us.

RECRUIT (OFF)

Founder/cws: Frt375 (Pokémon GO hater)
Infantry Leader: SxS-JeppeX
Air Leader: TOMMY
Tank leader: VladLLk1000



Infantry:

SxS-JeppeX (puta)
SxS-MannE
SxS-Malte
SxS-Filmon
xChopper_DeaR
Centoss
Meedoo(recon)
Warhound
DeltaneroKnight
Tomol1997 (Kurwa)
Preda
FuSioN_Sw33T (Ahm3D)
VeloX (Gay)



Armor:

(IFV/MBT) SxS-JeppeX ( Legendary master mlg 420 driver)
(MBT/IFV) frt375
(MBT) Vladllk1000 vVv <3
(Repair) Raiviscraft
(Repair) luistuni
(Repair)Jadinko
(Repair) R3_PlaaY

Air:

(Gunner) Tommy
(Gunner) Jacolek 1# world e.e
(Jet) xChopper_DeaR
(Jet) Lambo
(Jet) DelanteroKnight
(Jet) AlexUK
(Jet) Ultimadeum
(Pilot) InFamouS_iReMiXx
(Pilot) Muwel
(Scout Pilot) Koo0o

▬▬▬▬▬▬▬▬▬▬▬ஜ۩۞۩ஜ▬▬▬▬▬▬▬▬▬▬▬
NEXT CW:

✿

✿eVo vs AthX NEXT FRIDAY 5th at 8pm EU time, No rules. Maps: Damavand and Bazaar.


✿eVo vs RxR T12 sunday 7th. at 10pm EU time. maps: teheran & seine (bazaar = Drawn) (Rules: No Mines Glitch only)

✿eVo vs SAVE THIS SATURDAY 8vs8 at 6pm (9pm vs RxR)

✿eVo vs ARB (xMan) this sunday at 7pm EU time, T12. maps are caspian and Canals. rules: no stinger/igla/javelin. (pathetic rules but ok)

▬▬▬▬▬▬▬▬▬▬▬ஜ۩۞۩ஜ▬▬▬▬▬▬▬▬▬▬▬
Played cws:

-eVo vs Sith 3-1 Caspian/Theran (T12)
-eVo vs BFS 4-0 Caspian/Bazaar (T12)
-eVo vs Sith 2-2 Seine/Peak (T12)
-eVo vs Sith 3-1 Caspian/Tehran(T12)
-eVo vs HvT 4-0 Metro/Peak(T12)
-eVo vs SAVE 3-0 T12
-eVo vs KeT 0-2
-eVo vs AthX 2-0
-eVo vs KinG 2-0
-eVo vs SAVE 4-0
-eVo vs RxR 2-0 (dodge)
-eVo vs ARB (canceled)
-eVo vs dOOp 4-0

Thank's for visit our Clan.
feed plotone
Non ci sono altri eventi da visualizzare