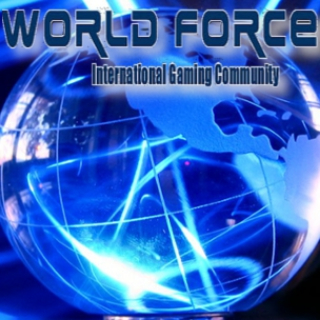 Platoon Presentation
Apply at World Force forum to become a member of WF before you wear clan tags.

Home of the ORIGINAL "Noobs Only Learn How To Play Here" Server. Look for World Force

World Force is a group of friends dedicated to playing online games. World Force is accepting new members.
You don't have to be the best (it's ok if you are ) but you do have to be committed to fair play and not using hacks.

Get on voice with us in our Ventrilo Server and come visit our forums. www.WorldForceClan.com

Ventrilo Server: Nickel.TypeFrag.com
Port: 26436

Platoon feed
Anyone still playing BF3. Patched up game and ready to go. BF4 not doing it for me

Hey is WF going to make another server for BF3 anytime soon? Because it would be real cool if ya did...

New server Ip is 74.91.126.114 Name "All Noobs Welcome World Force" Be there :)

World Force Battlefield 4 Server will go live on 10/29/13

Battlefield 4's open beta will launch on October 1. maybe a couple days sooner for pre orders.

Question of the day. Do your think WF Clan should rent a dedicated BF 4 server

if you pre-order your copy of "Battlefield 4" you will not only receive the "China Rising" map pack and the exclusive beta, you will also receive something called "Battlepacks." These "Battlepacks" will be delivered to gamers as they progress through the various stages of "Battlefield 4's" multiplayer game. Each "Battlepack" will contain "random camos, dog tags, knives, XP points [experience points], and more."

Origin reveals that the Battlefield 4 beta will be released to the PC on Monday, Sept. 30 at 7 p.m. EST for those in North America. Pre-loading the game will be available three days earlier on Sept. 27 at 7 p.m. EST.