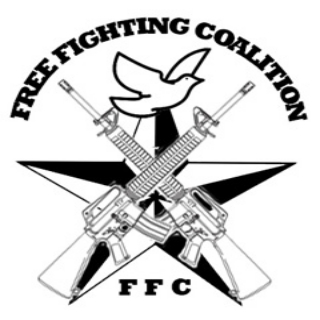 Platoon Presentation
Wir, die FreeFightingCoalition [FFC], schreiben uns auf die Fahnen den Spaß am Spiel zu bewahren.

Egal ob wir über White Pass im Battlefield ziehen, in Medal of Honor die Straßen von Kandahar besetzen oder in Need for Speed die Raser jagen. Wir sind für alles und jeden offen, wobei schon ein kleiner Schwerpunkt im Battlefield liegt. Nur wer kann es bei diesen, absolut gelungenen Spielen, uns verdenken!?

Auch war es das Battlefield welche die Freundschaft zwischen den beiden Gründern, Keith aka. KMO83 und Christian aka. Boy5etsF1RE zum Leben erweckte! Beide, damals noch unter anderer Flagge, fanden sich dann über die weitere Zeit immer wieder und kamen zu den Entschluss dem [FFC], ihrem und vielleicht auch bald eurem Projekt, eine Seele zu geben.

So soll es dann nun sein und wenn Ihr Lust hab eure Leidenschaft mit uns zu teilen, Teamplay euch nicht fremd ist, dann meldet euch! Wie bereits gesagt werdet ihr dann ein Teil des Projekts und nicht einfach Member.

Eure Meinung wird uns immer wichtig sein und jede Anregung ernst genommen!


Nun aber genug der Worte, es gibt Schlachten zu schlagen!




We the FreeFightingCoalition[FFC], stand up for having fun in all Games we play.

It doesn´t matter if we run White Pass in Battlefield, squad the Streets of Khandahar in Medal of Honor or chase the Racers in Need for Speed. We are open-minded to everything and everybody, allthough there is a main aiming on Bad Company 2.

It also was Battlefield Bad Company 2 which brought together the two founders of the FFC, Keith aka. KMO83 and Christian aka. Boy5etsF1RE! Both former with a other Clantag, played for several times and came to the conclusion to build up their own project the FFC, maybe soon also YOUR project!

This is now how it is, and if you are Interested to share your passion with us, and Teamplay is worthy to you, then just Contact us.

As written before you won´t only become a Member you will be part of this Project.

Your Opinons will also be a high priority and every suggestion will be taken care of!


But now enough words, there are Battles to be beaten!
Platoon feed
There are no more events to show