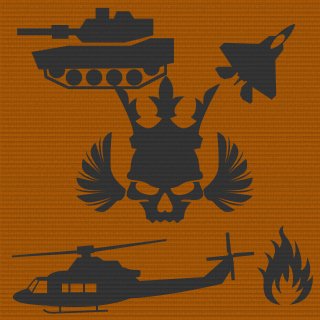 VETERANS
Tag:
[vet]
Fans:
50
Created:
2011-10-25
Platoon Presentation
hey guys this is the vet clan :)
you should also join our allies the ill clan. wich is my main clan. lets rock the battlefield and dominate these noobs trying to convert from cod.
Platoon feed
have created a ps4 version of this clan and all are welcome to join

Hi all, have been part of this clan since 2011 but never played a game with you lot. Would like to play when you're available. Also check out the humble bundle by Origin, you get BF3, Crysis 2 Mirrors Edge, Medal of Honour, Dead Space 2, Dead Space 3, Burnout Paradise all for $5. PC titles only

hey guys I know I don't comment on the clan page much. this isn't my main clan. look in my platoon list and find infamouse ill 2 or however its spelled . we play a lot together. my main clan is ill clan ill 2 is because we have over 100 members and we needed to make room for more. your lvl does not matter. all that matters is team play and having fun kicking ass. so if any of you are looking for a fun group of people to play with then join us. no racist fuckers though or you will be gone in an instant and reported.