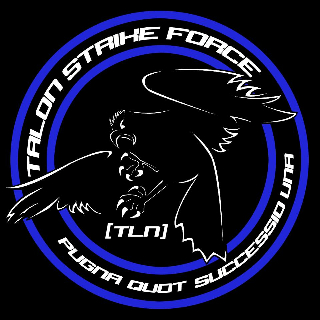 Platoon Presentation
Our motto: We fight as Many, we Win as ONE!!! (TLN) is more than a BF3 platoon. We're a PS3 gaming clan/community, with members from all over the world. We believe in teamwork, tactics and fun. We strongly believe that numbers win and that is what we are about, Winning!!

ALL TLN members are Required to register at the clan/platoon website http://talonstrikeforce.net in order to join TLN.

You can follow us on Twitter @TLNTalon

Remember Fridays are clan meet days and Wednesdays are Practice Days. .. So, don't miss it..

Add yourself to the clan leaderboards at this link: http://bf3stats.com/leaderboard/d3uCcHehuo

All new members should read this F.A.Q which will inform you of how to go about a number of things within the clan. http://talonstrikeforce.net/forums/topic/battlefield-3-new-clan-member-f-a-q/

Also check out this tutorial video on the best ways to use the (TLN) Talon Strike Force website at this youtube link: http://www.youtube.com/watch?v=sP1EYjEyvtA

IMPORTANT NOTE: All members should check the clan BF3 website wall everyday at this link: http://talonstrikeforce.net/groups/battlefield-3/

Post and comment often on the new info and stuff that is posted by the clan, the officers and members. This is where the TLN community lives, if you're not posting and commenting on this page you're not experiencing the true side of TLN. Check it our now and leave your comments..

Remember TLN is a clan where every member has a voice, so use it and use it often... POST to the TLN website TODAY !!! Tell us what you think !!
Platoon feed
There are no more events to show