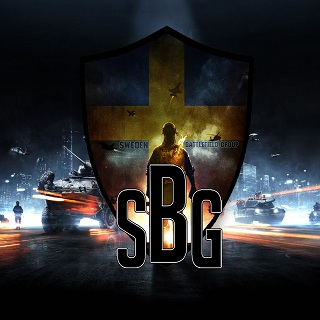 Platoon Presentation
To join SBG Signup on http://www.swedenbattlefieldgroup.se in "Join us"

All new players in the SBG will have the tag [SBGr] which is a group that test plays to become a full member of [SBG]


*** Vi har egen Server ***

Du skall inte ha andra Klaner vid sidan av SBG.
Du skall inte missbruka SBG, din Klans,
namn, ty Klanen kommer inte att lämna den ostraffad som missbrukar Dess namn.
Tänk på att hålla klanfightdagen helig.
Visa aktning för din klan och dess medlemmar, så att du får leva länge i det land som SBG, din Klan, ger dig.
Du skall dräpa.
Du skall inte begå feghetsbrott.
Du skall inte stjäla kills.
Du skall inte vittna falskt mot din nästa om han har någon i ryggen.
Du skall inte ha begär till din nästas PS3.
Du skall inte ha begär till din nästas Tank, inte heller hans Heli eller hans Jet,
inte heller hans LAV eller hans IFV, eller något annat som tillhör honom.
Platoon feed
There are no more events to show