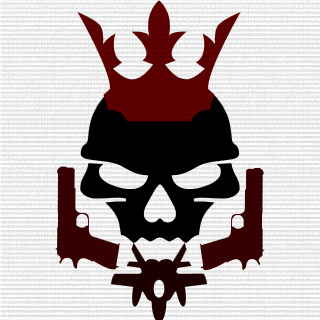 Platoon Presentation
Knights Of The Shadows nace en el año 2003, como un clan orientado a shooters FFA, y en concreto en
la saga Jedi Knight.

Posteriormente, en 2007 sufre una reconversión, orientandose cada vez más hacia shooters por equipos, y
entrando de lleno en la saga Battlefield, a la cual se dedica en exclusiva desde hace casi 4 años.

Los objetivos del clan no son ambiciosos en cuanto a logros, clasificaciones, o ladders. Únicamente buscamos
divertirnos, y jugar amigablemente junto a nuestros compañeros y amigos.

Nos distinguimos por el juego en equipo, por ser colaborativos, por buscar siempre la victoria del equipo
por encima de la obtención personal de "frags", y por el honor y el respeto en el combate.

Para solicitar ingresar en KOTS, ten en cuenta lo siguiente:
1. Por el momento, solo aceptamos solicitudes de Battlefield 3 para PC.
2. Indica el nombre de tu soldado en Battlelog para que podamos localizarte.
3. Indica por qué quieres pertenecer al clan, y que experiencia tienes en Battlefield. Queremos conocerte,
no somos números, somos personas.
4. Somos un clan que valora mucho las relaciones humanas, el buen rollo entre sus
miembros, y el trabajo en equipo. Valoramos esto por encima de la habilidad en el juego o de los frags.
5. KOTS no impone cuotas de pago.

Puedes dejar tu solicitud de ingreso en nuestro foro:
http://foros.clankots.com/forumdisplay.php?fid=91&page=1

Y uno de los líderes se pondra en contacto contigo por Battlelog.