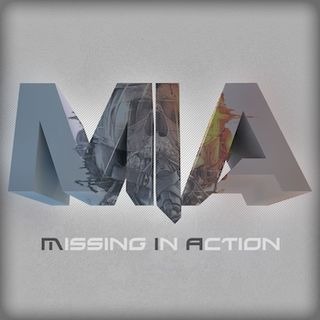 Platoon Presentation
Directions for success:

1. Play the objective, at all costs.
2. Spot. There's no excuse not to.
3. Shoot everything in sight that's not green or blue (even though some blue deserve it).
4. Help your fellow squadmates at all times.

Rinse and repeat.

We are a casual group as many of us have played together for years however when we do play together, we play for fun but we also play to win.

To join, you must be nominated by any one of the leaders. The few, the proud, the MIA.
Platoon feed
Long, long ago...we played BF3

We need MIA for BF4! Make it so!

Show 2 more...

Fudgemann

toez guess your not on my friends list again, dont see you paying this fucked up game called bf4 wow they sure failed it on ps4 soooooooooooooooooooooo many bugs, atm the ps3 bf4 is running smoothly, glitch free, think i made a ...

NineToez

I haven't touched my friends list but when you're on your PS3, you won't see who's online the PS4 which is what I've been playing. I agree, BF4 on PS4 is bad but it's this or back to BF3 or BC2 on PS3.

I bought the Bf4 for PS3 keeps freezing..... Arg...

Hey All!. I got a bitchin Gaming PC now if anyone is also down for some PC gaming.

III-Hambone-III

hate to say it boys but this shit is da bomb, i will also be getting a ps4 EVENTUALLY!!!

Our brothers in AESR will be clan battling ICE this coming Saturday night at 7 PM PST, and could use a few good men (or women). If you can lend a gun (or Blood's ACB-90), drop a hooah or comment below.

Show 1 more...

NineToez

It's 6 o'clock PM here now as I'm typing this & Auckland looks like it's 1 o'clock PM right now. If that's correct, then it would be 2 o'clock PM on Sunday for you, nux.

Most of the Xbox 360 CoD kids will be getting a PS4 this Christmas. Let the hate mail begin!

Blood_Sweat_Tear

Exactly what I thought when I saw the price points... I almost wish the PS4 was more expensive than xbone. Cant wait for all the xxTHREEESIXTYNOSCOPEZZ4JESUSxx.

Show 1 more...

NineToez

Wha? Have him use his 'ole lady's! Doc, we need you in our jets!

Blood_Sweat_Tear

Oh forgot to mention false alarm. he took it apart and cleaned it out, put her back together and she worked.

boys I'm working nights the next two weeks anyone down for gaming after 11pm let me know

Show 2 more...

JohnJayHam

Keep your NOS. I'll stick with my meth. :)

congrats to hambone420 for reaching lvl 100! Ya shit bucket :-P

Couple of you guys might wanna sport this during the next double XP event next month: http://hankandjed.spreadshirt.com/promoted-A12443029/customize/color/2

Blood_Sweat_Tear

That shirt, it's fucking awesome. I had kinda hoped the noob was parachuting while he yelled it though.

NineToez

I honestly think this one is truly funnier vs. the Dip Dip shirt. So tempted to get one!