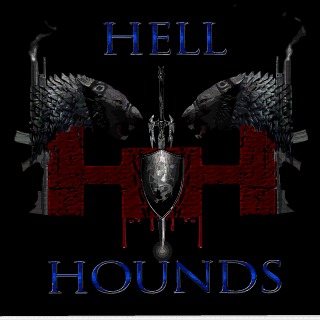 Platoon Presentation
Welcome to =)HH(= The Hell Hounds Gaming Clan

=)HHG(= is currently Recruiting for Battlefield3

We are only looking for players from North America. We are a PC Gaming clan only. If you are unable to play
Americas Army3 or Battlefield3 your application will be denied. Hell Hounds is looking for competitive,
active, and skilled players that like to have a good time.
=)HHG(= is run as fairly and evenly as possible. Everyone's voice is equal, no one person's opinion is any
more valid than the next so that everyone gets there say in all aspects of clan life.

What do we have to offer you?
Mature and respectful gaming environment. Teamspeak server for all VOIP communications. Website And Forums.
Game servers as appropriate.

Application Guidelines:

18 and over only. Must have a microphone and speak English. Must be an active player. Must be a registered
member of this site. Must submit an application in the forums under "Join Us" Must read and understand all
rules of the clan.

Apply at
Feel free to explore the rest of our site and post in our shout box.