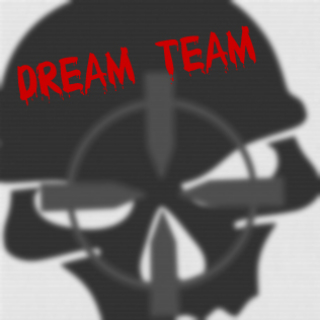 DreamTeam
Tag:
[DT1]
Fans:
97
Created:
2011-11-07
Platoon Presentation
All for One.
Loud and Proud.
...DreamTeam... (This is what we are)

REKRUTACJA DO PLUTONU DREAMTEAM
Masz skończone 16 lat
Posiadasz grę Battlefield 3,4,H,1,5,2042
Wyróżniasz sie wysoką kulturą osobistą i poczuciem humoru
Akceptujesz 3 podstawowe zasady Plutonu DreamTeam

Rekrutujący : Hancok_80, WBD23
Jeżeli spełniasz powyższe kryteria to jesteś odpowiednim kandydatem do walki u boku naszego plutonu.
Poziom Twojego doświadczenia nie ma dla nas żadnego znaczenia - każdy kiedyś zaczynał.
Obowiązuje okres próbny dla aplikujących do dt1 : 14dni (lub więcej w zależności od aktywności gracza)


III zasady

I. Możesz należeć tylko do jednego plutonu *
II. Tag/Logo Plutonu obowiązkowo u każdego członka DreamTeam **
III. Pomoc finansowa w wysokości pokrywającej potrzeby utrzymania serwera DT1 ***


* Dopuszczalna jest przynależność do innego plutonu, takiego jak np.Ogólnopolskie Członkowstwo BF3, jednakże zakazuje się brania udziału w sparingach/ meczach ESL / turniejach itp. powiązanych z 2 plutonem. W tym przypadku OPC-BF3
Uzasadnienie: Nie możemy reprezentować kilku plutonów jednocześnie. Mija się to z ideą powsatania DT
** Zasada nie podlega dyskusji. Brak tag'a jest jednoznaczny z opuszczeniem teamu
*** Nikt nie działa tu zarobkowo. Składki są dobrowolne w wysokości ustalanej wspólnie na zebraniach członków.

Platoon feed
Siema. Mamy zapro na sparing BF3 z UHF na ich serwerze po max 12, No JET. Zbieram pipoli. JA serek i Marsur myślę już jesteśmy na tak :) co z resztą ekipy ? Ktoś chętny ?