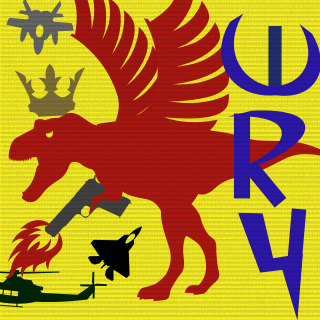 Platoon Presentation
WRY Right you fuckers, I'm Nova I'm here to say welcome if you have character and a life you will be invited. If you don't and your just faking shit go fill your void somewhere else! if you join add me, this is a fucking must and shows you have sense and respect.

Once your in your a brother, I give out Guidelines instead of rules! nurturing a family of soldiers in Freedom, NOT commanding a clan in ego! Clan tag or not, if your serious about this business you'll check to see who it is that just beat your ass cause in WRY can keep you clan tag as your initials if you want! We Know Who We Are Who The Fuck Are You?
In WRY we cherish the allies we have... Triple D, DBD, PSV, Europa and more and hopefully with more to come! these are the people we train with and have respect for.
Because We have members who can't get on Blog I'm going to put there names in the profile! ADD them Support them! overlordDOUGIE

IF you are a rival clan expect to be trolled/ challenged at anytime you have been warned! Our allies know who they are and will recieve special help when and if they need it!

JUST THINK OF US AS A SPIN ON HELL ANGELS, CAUSE WE ARE HARD TO FIND AND EVEN HARDER TO PLAY WITH. AND if we even so much as hear your brain thinking of messin with us we'll put a bullet in your head. Spiritually and physically.
As we have always done

Now Recruiting Sky Warriors, Tech experts and Demolition men/women.

An International clan of Elite and non Elite
Briosios brutalising BroZeros. Rocking the Promotions, Testing the honor of Men/Women then Hammering Hell out of them! WRY FOR LIFE X¬D Wings wrought from the hammer of odin himself.

Founded back in Bad Company 2 by Proxima of Demotion. Stabbing Rambo wannabes and even rubbing Sheen's face in his dirty Crack! As you can see we have twatted the Balrog to reach this point. We have come a long way over the marshlands! Do not Fuck with us, kick us, ban us! cause we'll definitely troll the fuck out of you.

Platoon feed
There are no more events to show