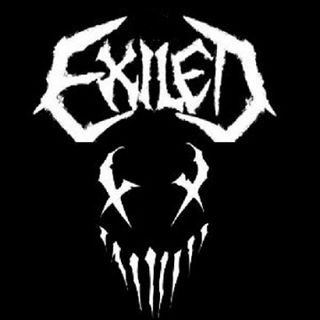 Platoon Presentation
****************************************EXILED IS NO MORE********************************************


Our "CODE of CONDUCT" is a set of principles and guidelines that all members, and leaders are expected to govern themselves by.

While no one among us is perfect WE as a Platoon are committed to setting higher standards while developing and maintaining a positive reputation within the Battlefield 3 Community.

When interacting with each other and the BF3 community in general we should at all times conduct ourselves in a professional manner. Our demeanor should both reflect well on ourselves and the Platoon as a whole. We will always do our utmost to exhibit and demonstrate the following core values of EXILED:


1. ATTITUDE: Attitude is everything. YOU MUST remain positive, even in negative situations.Do not complain frequently or be negative during games. (It doesn't help anybody)


2. RESPECT: As a member of EXILED you will respect every member of this platoon. EXILED Members are also expected to respect their foes and handle themselves with dignity WIN or LOSE.


3. LOYALTY: To ALWAYS support the EXILED platoon. To maintain a high level of professionalism in all servers, with all players, and to avoid any behavior which will reflect negatively on the platoon.


4. COMMITMENT: To make every effort to participate in the activities of the Platoon, to the development of oneself, and to the development of other members of the Platoon.


5. ADMIN PRIVILEGES: Admin privileges cannot be abused. If for ANY reason you abuse your power as a admin, by randomly booting players off the EXILED servers or showing disrespect and disregard for other players by base raping, killing or booting them over vehicles could have your privileges as admin stripped.


6.TEAM PLAY: Team play is a MUST. All EXILED members will be expected to play Team Oriented BF3. We play as a team plain and simple !! No lone wolf's in this PLATOON


7. IN GAME ORDERS: Orders will be given in game by LEADERS and are expected to be completed without any hesitation. Ignoring a order given in game can lead to probation or dismissal from EXILED


8. BE AT PRACTICE:

Monday's at 6pm est.
Thursday's at 6pm est.
Saturday's at 2pm est.

UK PRACTICE TIMES
TBD


These are the TIMES & DAYS we will practice & go over strategy . You are required to make 1 practice a week. If for ANY reason you need to miss practice. Please leave a Comment on the PLATOON wall or let one of the LEADERS know. At least on of these steps need to be made if MISSING a practice. IF NO ACTIONS ARE TAKEN, YOU CAN BE DISMISSED FROM THIS PLATOON.


*AS A MEMBER YOU MUST FOLLOW THESE GUIDELINES BREAKING ANY CODE CAN GET YOU DISMISSED FROM EXILED.


EXILED is a competitive HARDCORE CvC PLATOON. If you do not agree with our standard then please leave and save everyone else's time. THANK YOU.





Platoon feed
There are no more events to show