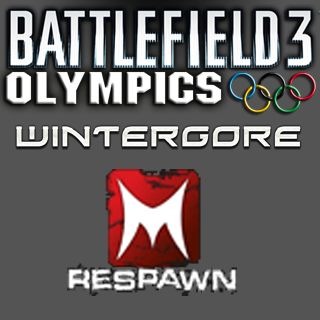 Platoon Presentation
PLATOON IS FULL! You can still join in the fun by going to the following links!

Gorelympics Calendar http://goo.gl/JNX2F Click on the event for a link to the Server and a Signup form! (PC ONLY) RT!

http://www.facebook.com/pages/Wintergore/251372518282373
https://twitter.com/#!/Wintergore

VVVVV IMPORTANT READ THIS BEFORE JOINING VVVVV
Platoon For Dedicated Actors/Participants To help me create the Battlefield Olympics for the Machinima Respawn Youtube channel!

Please Signup only if you wish to be a dedicated actor/Participant.

Important!:
Teamspeak is Required (details released along with event information)
PC Players Only!
You must be able to listen to and follow instructions.
Griefers will be banned.

Details on events/filming will be posted at least a week in advance.
Platoon feed
There are no more events to show