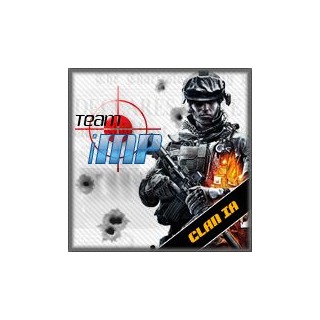 Platoon Presentation
iMP, or the Imperial alliance, was founded in 2001 by IA-Lantoka, or IA-Phoenix. We are a community that supports a wide variety of games including Starcraft II, Minecraft, League of Legends, and SWTOR. We have over 100 members and are always welcoming more. We recently updated our website and forum into a more modern and better functioning setup featuring vBulletin.

We are looking to expand into BF3 and welcome new and experiences Battlefield players alike into our platoon, our clan, and into our server. All players are welcome to visit our vent and register on our website.

Vent Server: vent.clania.net - 23383
Battlefield 3 Vanilla Server: http://battlelog.battlefield.com/bf3/servers/show/f142bb6c-306a-4c1f-b50a-70427acdd36a/
Minecraft Server: mc.clania.net
SteamGroup: http://steamcommunity.com/groups/ClanIA

Our clan website can be visited by clicking the "Official website" link at the top of the platoon page.
There are no real obligations to join the clan, we ask that you perform the setup process (approx. 5 minutes - registering on our website, getting on our vent with an account, adding yourself to the roster, and putting on tags).
Beyond that, we only ask that you play with us when able, be on vent with you can, and check the forum at least once a month to keep yourself on the roster and to better meet the rest of the community. There is no trial period for new members and new members immediately have access to limited admin powers. More information regarding the above can be found on the forum.

We hope to see you on vent and in the Battlefield!

Platoon feed
There are no more events to show