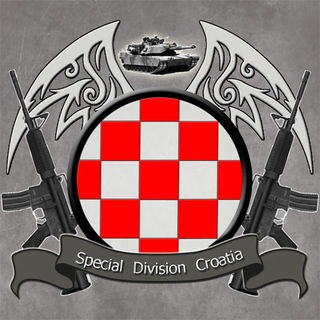 Platoon Presentation
************************************************************************************************************************
Welcome to home of Spec. division Croatia. We are competitive clan that plays Conquest and Rush Hard Core matches (12v12). We are in CEST time zone ( Central European Summer Time - GTM+2).
If you want to play with us, please contact founder or leaders.
************************************************************************************************************************

Web site: http://www.SpecDivision-Croatia.net
Forum: http://specdivision-croatia.forumotion.com/
Leaderboard: http://bf3stats.com/leaderboard/sCRO-Leaderboard
Youtube Channel: http://www.youtube.com/user/SpecDivisionCroatia
Himna: http://youtu.be/on9TXY8kYyk
Presentation: http://www.youtube.com/watch?v=Dnm-PbNGR-E
sCRO welcomes BF4: http://www.youtube.com/watch?v=5HbHUNbmn-0
- Platoon reserved only for players from Croatian speakable countries !!!
- Every soldier who joins in must wear ~sCRO~ tag
- Svaki member koj ude u Platoon mora bit aktivan na BATTLELOGU radi dogovaranja mechova.
- 2 puta tjedno ( petak, subota ) odrzavat ce se mechevi sa drugim clanovima po nasem dogovoru
- Svaki member ulaskom u clan mora garantirati kvalitetom igranja i pobjedom za svoj team
- leaderi su duzni bit aktivni na battlelogu
- prema sklonostima memberi se rasporedjuju u platoone / subdivisions
- poštovanje i tolerancija među članovima je obavezna. Svako namjerno vrijeđanje rezultirati će kikanjem iz klana
______________________________________________________________________________

ALPHA squad Founder and leader ( Armored Division): Jack_daniels213
ALPHA squad subleader:
http://battlelog.battlefield.com/bf3/platoon/2832655241306610712/

BRAVO squad leader (Infantry Division): r2dax30
BRAVO squad subleader: BUTCH1987
http://battlelog.battlefield.com/bf3/platoon/2832655241307656735/

CHARLIE squad Leader ( Air Force Division): mofo1811 (poynting)
CHARLIE squad subleader: Ga33dua
http://battlelog.battlefield.com/bf3/platoon/2832655391621900541/

Battles:
20.10.2012. sCRO vs. BAR (2:1)
21.10.2012. sCRO vs. FZPT (4:0)
28.10.2012. sCRO vs. nF (0:3)
01.12.2012. sCRO vs. VB (1:3)
16.12.2013. sCRO vs. BoCZ (4:0)
06.01.2013. sCRO vs. ČSSR (0:4)
13.01.2013. sCRO vs. FW (4:0)
27.01.2013. sCRO vs. EVIL (3:1)
03.02.2013. sCRO vs. VB (0:4)
10.02.2013. sCRO vs. GTH (1:3)
17.02.2013. sCRO vs. DAoS (4:0)
24.2.2013.sCRO vs.EVIL - match je prekinut
kod 1:0 za sCRO
10.3.2013 sCRO vs OCz (0:4)
19.3.2013. sCRO vs [1CLP] Platoon (3:1)
27.3.2013. sCRO vs LTE (4:0)
14.4.2013. sCRO vs DAeS (4:0)
21.4.2013. sCRO vs 2on1 (2:2)-lost by 73 tickets
28.04.2013. sCRO vs EVIL (3:1)
02.05.2013. sCRO vs ITR (2:2) WIN by26 Ticets
19.05.2013. sCRO vs NaPL (4:0)
**********************************************************************
EUROPEAN HARDCORE CONQUEST TOURNAMENT 2013
09.06.2013. sCRO vs EVIL (4:0)
xx. 06.2013. sCRO vs TBW (4:0) *
30.06.2013. sCRO vs BOS (0:4)
24.7.2013. sCRO vs IWF (4:0)
********************************************************************** ______________________________________________________________________________

------ SVI ZA JEDNOG JEDAN ZA SVE ------
______________________________________________________________________________


**************************************************************************************************************
Server map rotation poll: http://poll.pollcode.com/1bo6a
EU HC Championship 2013: http://www.meinspielplan.de/plan/fSMcF5
**************************************************************************************************************

Platoon feed
Show 8 more...

sorli123

e to znaci da si narucio e neka si se izdao a barem se nadam da ces me provozati hahaaa-----ako ti duzan trazi pare ili ga tuzi Bajicu....

Ga33dua

ma to je fantazija šorlika, nemaš di to vozit nego po zagrebu di popravljaju ceste svaki dan! Šorlika , ko tuži državu taj u roku 5 godina umire ! taman prije zastare! ;D

ovo su pacijenti majke mi!!!!! http://youtu.be/gLDYtH1RH-U

Dragi sCRO-ovci prošlo je već neko vrijeme kako nismo igrali zajedno. Neki su prešli na PS4 a neki još muku muče sa ženama, novcima pa su ostali na prošloj generaciji a neki čekaju bolja vremena da uzmu PS4. Kako bilo da bilo vrijeme je da se okupimo u što većem broju. Sutra 12. 2. oko 19-20 h mogli bi se skupiti na jednom serveru da pokažemo čija majka crnu vunu prede. Old fashioned conquest 32vs32 NORMAL (hardcore je banana). Eto ko može nek dođe!!!

Show 20 more...

sorli123

Ljudi moji ako Duga koji uziva preparate protiv pusenja ostaje okorjeli pusac:) i ja cu jos koju godinu dok mi doktori ne kazu ili sam opa ili tropa drukcije mi neide nisam psihicki toliko jak:(

Jack_Daniels5555

Hvala Sorli!! veceras ima da se volimo i grlimo uz PS4 i pravu sCRO ekipu!!!! ;))))

SRETNA GODIŠNJICA BRAĆO!!! Evo prođoše već dvije godine da se družimo. Bilo mi je iznimno zadovoljstvo i čast gubiti vrijeme s vama. Ne može to svako razumit, što to veže virtualne ratnike. HOOOAH!!!

Jack_Daniels5555

takoder prijatelju....nadam se da cemo se cim prije nac na bojistu kao prava ekipa!!!!!!

Evo da malo opišem novu konzolu i BF4. Grafika je do jaja i sve izgleda puno puno bolje!!! Joystick mi je odličan ali jedini nedostatak je što se baterija jako brzo prazni. Bf4 singleplayer je OK i bolji mi je neko BF4 ali nije ništa posebno. E sad multiplayer. Jučer sam ga igrao prvi put i mogu reći da je opravdao očekivanja. Igra je puno drugačija jer sad imaš 32 protivnička igrača i nemaš vremena ni sekunde za odmor. Stalno si u akciji. Jučer sam imao nešto laga i rubber bandinga na mapama lancing dam i hainan resort. Kad mi je počelo zatrzavati trajalo je do kraja runde. Najveći nedostatak po meni je što su mijenjali kontrole iako se donekle može narediti da bude slično kao BF3. In-game chat ne radi ali se može kreirati voice party i sve radi ko po loju. Uglavnom svako se isplati uzeti novu konzolu i BF4.

ekipo....posto je jos sitno dana do izlaska Next Gena kod nas i dosta ce vec imat BF4, mogli bi pomalo pocet bit aktivni na nasem Platoonu, nista posebno ne treba bit,da vidimo ko je ziv a ko mrtav.heheheh.....vratimo nas clan ponovno na ratno bojiste!!!!! HOOAH!!!!

Show 13 more...

sorli123

da da pitaj ga meni se odma svidilo idem u minus do krajaaaaaa

alooo specijalci, evo javljam se da takoder uzimam ps4...uzet cu ga u SLO, necu uzimat bf4 odmah tek nakon mjesec dana, uzimam Mega bundle paket ako ima koga da bi otkupio Killzone neka se javi.....