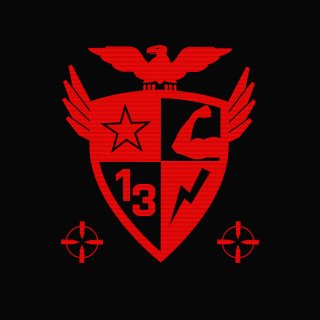 LEAGUE OF WARRIORS
Tag:
[LOW]
Fans:
22
Created:
2012-03-19
Platoon Presentation
We are a group of individuals that believe in teamwork and our major goal is to win as a team and not as individuals. Our main objectives are to have fun, work together as a team and capture the FLAGS! Our members have fun and help each other out and that includes NOOBS because we've all been there.

The meaning behind our Symbol: The Shield is for Defense and Protection of the TEAM / The Eagle is for Freedom / The star has five points and each of those points has a meaning: Composer, Respect, Excellence, Service and Teamwork / The Arm is for Strength / The number 13 is for the original 13 members who started up the LOW and it also stands for the 13th letter in the alphabet (M). That letter is for the team members who ride Motorcycles / The Lightning bolt is for speed / The cross hairs are for accuracy and staying on target as a TEAM.

Some have asked about our rules. Well it's simple! Communicate and work together as a TEAM. Win or lose as long as we work together and have fun that is what matters.
Platoon feed
There are no more events to show