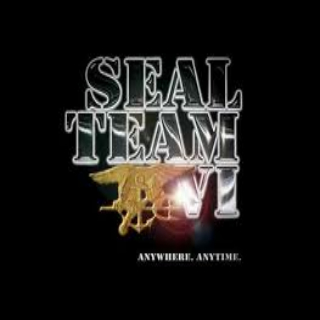 Platoon Presentation
REST IN PEACE USMC JOSH aka "AROD" SSC-KILLA
Once more into the fray, the last good fight I will ever know.
Live and die on this day, live and die on this day. ANYWHERE ANYTIME.

THE SEAL TEAM VI [STVI], is a platoon of guys (and gals!) who realize this is a SERIOUS GAME first and should be enjoyed as a social network of friends and Battlefield 3 camaraderie.

Rules: PTFO
Mics are a MUST

**Answer EA HQ member beta
Help Center THORIUM**

TO CHECK OUT NEW PS4 SYSTEM GO TO:
http://us.playstation.com/ps4/
http://g.bf3stats.com/ps3/76FDM9l0/THORIUM__.png


ORSAK6682 is Attempting to become a real navy seal soon.
WE WISH HIM WELL AND THANKS FOR HIS SERVICE
Platoon feed
FOR GOD SAKES ...STOP THE LAGG !!!

Show 1 more...

THOTR

its the lagalution part of the game.

OMAHGOONESS

THOTR Your battle log friend list is full - can't accept your request - or send you message on here. :(

dang it was great gaming with BIG "O", RITTER, HONNEYBUN, STIG, BF3 VETS WE DID GREAT TOGETHER WINNING SPREE WHICH IS TOUGH ON BF4 PS4

UREEKA...vehicle patch a worked...tank whoredom will engage...GITR-DUN !!!

Platoons coming back on BF4 check out STVI platoon page EA post

Now, let me walk you through some of the initiatives that we will be launching during Player Appreciation Month. We will have more announcements to make in the upcoming weeks, but below are some of the highlights. BF4 Battlepacks A Battlepack a Day Every day that you log into the game in February, you'll receive a Bronze or Silver Battlepack. For those of you who haven't started opening your earned packs yet, these Battlepacks contain bonuses like XP Boosts and soldier camos. Normally, it would take approximately 30 hours gameplay to earn that many packs. Every day that you log a multiplayer game during the month of February, you will receive a new Battlepack. During weekdays, these will be Bronze, and during Saturdays and Sundays we will give away Silver Battlepacks. Remember to activate your earned XP boosts in the in-game menu to accelerate your progress. ShortcutsShortcut Bundles We are preparing two shortcut bundles for Battlefield 4 that we will make available for downlo

Player Appreciation Month starts February 1 2 days ago 1479 907 It's a great time to play Battlefield 4. Starting February 1, we are launching the Battlefield 4 Player Appreciation Month, filled with daily giveaways, community missions, developer chats, and more. This is our way of saying THANK YOU to all players for your dedication and support. Among the announcements you'll find the introduction of Platoons, and further enhancements to the multiplayer experience in Battlefield 4. All details on the Player Appreciation Month can be found on the Battlefield Blog. Remember to check out the blog regularly for all the goodies you'll get by just joining a game.

hey fellas just found a way to get into this page. ever since switch to ps4 its been difficult. hope all are well, as you know many issues with the game but hopefully will get better.