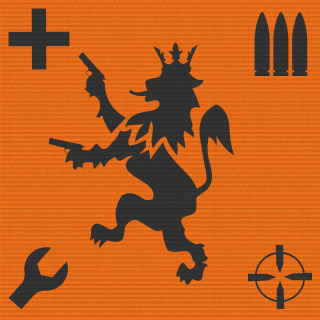 Dutch Beast Squad
Tag:
[DBs]
Fans:
8
Created:
2012-05-06
Platoon Presentation
Pro Squad Rush Team:

The only Dutch Clan That isnt a Shame for the Netherlands.

Spelers die meedoen met SR & FN Tournements.

(NL) AssassinXcX [FN,SR]
(NL) GKillerSKidF [FN,SR] <--- Mooiste Gravatar van NL xD
(NL) Jeicey [FN,SR]
(NL) rRuberto [FN,SR] <---- Nr. 1 van NL
(NL) Toxic_Killer1997 [FN,SR]
(BE) MisterFortySeven [FN,SR] <--- Nr. 1 Alle wapen unlocks unlocked + elk wapen master dogtag (500+ kills met elk wapen van BF3) van BE en NL ;D
(NL) FeeLThaPain_pp [SR]
(BE) Stace__ [SR] <--- 4e All Medals Like A Boss en Nr.1 van BE

NL en BE OP players:

(NL) CgJWZ10
(NL) KingofCunnus
(NL) Th3xK1nGx <--- Nr.1 Tanker van NL :3
(NL) flyguy21jaeger <--- Nr.1 Assault van NL :D
(NL) OMG_itz_Jesuzz
(NL) IBLACKM1LL
(BE) NoobShoooter
(BE) math_222
(NL) hawx90 <--- Nr.1 Jet Pilot van NL :-D
(NL) daylight187 <-- Nr.1 Vehicles kills van PS3


Only Overpowered Dutch or Dutch Speaking players can join this SQ Rush Platoon.
_____________________________________

Links voor members als je mee wil doen met SQ Rush Tournement Join deze 2 sites met je PSN naam.

Join FN hier:
http://www.fraggednation.com/teams.php?action=showTeams&teamID=17710

Join SR Tournament hier:
http://www.painstreetnation.com/index.php?site=clans&action=show&clanID=687&cupID=82

Allebei de wachtwoorden zijn: creampie

Voor Vragen kan je bij AssassinXcX of GKillerSKidF zijn.

Platoon feed
There are no more events to show