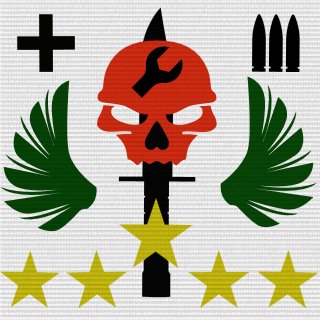 Gimme Those TAGS!
Tag:
[TAGS]
Fans:
15
Created:
2012-05-16
Platoon Presentation
This platoon is meant for friends playing to win and have fun, NOT competitions...a demotion or kick will happen if a mic isnt used or a different platoon is represented, except in certain circumstances.


Founder-Hale_316 TAGS: 5,993 and COUNTING
Leader-Pyperleigh0123 TAGS: 1,958 and COUNTING
Leader-Nobodeehazmyname TAGS: 1,799 and COUNTING
Leader-Deadpool_832 TAGS: 441 and COUNTING
Leader-TallenV TAGS: 648and COUNTING
TOTAL---------
9,352 and COUNTING
WYTBOY420 TAGS: 3,607 and COUNTING
Platoon feed
what up guys, remember me

Regardless of what happens...GET EM TAGS BOI!!!

Ladies and germs...as many of u have already seen, some of us have joined a few other platoons in the last wk or two. We have recently made friends with fellow soldiers from yrs past that asked us for help with certain matters, thus the new clan tags we have been sporting(Red8 and RuN)...now what i have done is sent invites to those of us who are active(meaning play several times a wk) and have good talent to join us in the preparation for moving up in our BF experience, such as clan battles. Now this does not meab the end of TAGS whatsoever,its merely the beginning. TAGS will live on until its members can not anymore. For those of u not interested in joining RuN specifically, I will completely understand. In the end this is a game and meant to be fun. U all decide how u wanna play the game. Hope to see as many as we can get out there and further our purpose to compete abd win competitively. HOOAH.

Show 2 more...

Hale_316

U bet my man apologize again for last go round, i for one wanna keep u around ur a great player n teammate...lets do some work

Show 3 more...

Hale_316

Was only a matter of time west coast...

what does tags stand for?

Ladies and gents...new clan tag coming soon...