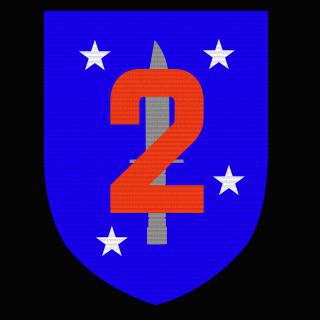 Platoon Presentation
The 2nd Marine Special Operations Command Battalion is a team based tactical gaming clan. We utilize advanced Military tactics on both land, sea and air.
REQUIREMENTS:
You must be a team player.
You must be willing to follow orders from your superiors.
You must be able to adapt in all forms of warfare.
You must pass a screening and evaluation test given by MARSOC Squad leaders.

LEADERSHIP:
To gain leadership in MARSOC you must first be willing to follow orders from your superiors. You will need to use the classes given to you by your squad leader whether you like them or not. As you gain experience in MARSOC you may find yourself leading your own Marine Special Operations Team or MSOT.

TACTICS:
On the Battlefield you will utlize a wide variety of Infantry , Aviation and Ground Armor tactics and you must be skilled in each. Our main tactics are based on the US Marine Corps and USSOCOM.

SCREENING/EVALUATION:
When you first apply for MARSOC you will be put into a screening test by one of our recruiters. During the screening you will be asked multiple questions by your recruiter. Once you pass the screening test you will be sent into an Evaluation Phase where MSOT leaders will see how you perform in the field. They will judge on whether or not you pass or fail.

SPEC OPS MISSIONS:
Spec Ops are a variety of game modes that 2nd MARSOC members take place in. They are highly realistic game modes revolving around missions US Special Operations have conducted in real life. Spec Ops usually take place several times a month if you have any questions on when the next Spec Ops is talk to your MSOT Leader. Spec Ops are open to the public as we are looking for Insurgent players on the opposing team so contact MarineSniper130 if your interested in signing up.

Platoon CO: MarineSniper130
Platoon Executive Officers: FrostDeez, SASFoxtrot-Three, MarineKBAR.
Platoon Sergeants: Maison_Stanley, and JohnsonBF.

Platoon feed
Vanhalen is being kicked for constant raging, disobeying orders, and blaming his own mistakes on fellow SOF members.

Kbar are you getting PS4?

Ok everyone switching over to PS4 I need to know if you are keeping your profile or not by December 23rd!

Show 3 more...

SOCOMSEAL01

Brion Graulshrieker from CWA, US DEVGRU 01 was my old Xb name.

Vanhalen you have till tomorrow to unblock Tennis or get kicked from the platoon out.

FLgamer is being promoted to leader.

Apperantly, Arma II is supposed to be on PS4. I'm not sure, that's all I heard, could be rumor, could be true, I hope the latter. But, either way, DayZ standalone will be available, and we will need our clan on there no matter what. So, I just wanted to make that aware.

MarineSniper130

DayZ standalone is the confirmed but not sure about Arma 2. H-Hour Worlds Elite looks good also.

So far my confirmed list of people moving over is FLgamer, Matlok, Tennisplayer, acsarge and Vanhalen. I need BT Dawg and Zombot to let me know if your getting PS4 and when. Also could everyone let me know what games you want on day one? Personally I would say Killzone Shadowfall and Watchdogs( I already have Battlefield 4 and COD Ghosts so im doing the console switch program for those.)

Show 4 more...

Thappy22

I'll get it in about 2 to 3 years from now :)

Ok guys next month we will be moving to the PS4 and those who have it will be expected to sign in on battlelog when you receive your PS4 console. It would be great if everyone could add each other on the exact date that you receive it so please sign in on battlelog so we can get everyone's username!