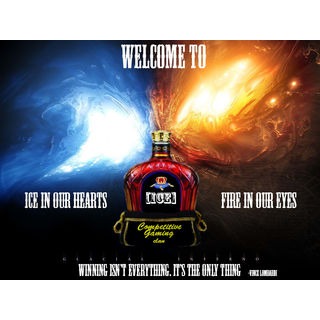 The Official ICE Page
Tag:
[ICE]
Fans:
77
Created:
2012-06-13
Platoon Presentation
"ICE in our hearts,with fire in our eyes"!

"In a man-to-man fight, the winner is he who has one more round in his magazine."
Erwin Rommel



If you think you got what it takes then you must fulfill these requirments...
1. NO DRAMA. We dont want to hear it. So dont bring it
2. Willing to play a team orriented capture & hold style
3. Able to play a variety of roles (e.i infantry, armor, air craft)
4. Must have a good attitude and respect your teammates
5. Have a mic (its not a must have but is preferable)

If any of these are a problem then, we are sorry, we are not the kind platoon you are looking for. For the rest of you that are ready to join the ranks apply today and message any leader to recieve information you may need.



CLAN BATTLE RECORD 23-3

We are in association with the SiCk clan and also friends with a wide variety of other clans!
Platoon feed
There are no more events to show