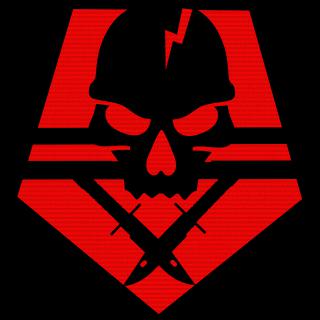 Platoon Presentation
FOR THOSE CONSIDERING JOINING SiN:
We are a clan where strategic placement and organization on the battlefield is just as important as the skill of the shooter. We are heavily structured in order to benefit the team as a whole rather than the individual. Recruitment is not as easy as it once was, so if you want a space in SiN you must gain approval from all leaders and meet the standards.

***YOU CAN NOT PUT ON THE [SiN] TAG UNTIL YOU ARE ACCEPTED! ANYONE WHO DOES SO WILL BE AUTOMATICALLY REJECTED***

Requirements:
= Must have a mic or be willing be get one in the near future. Communication is crucial to victory
= Must have a 1.0 kill/death ratio, 400 SPM, and 500 skill.
= Must be an active soldier: 3 - 4 times a week WITH the clan
= Be willing to follow orders, and be able to use any class that is asked of you
= Loyal to SiN and SiN ONLY

IF YOU HAVE NOT BEEN ACTIVATE FOR MORE THEN 30 DAYS WITHOUT NOTIFICATION YOU WILL BE REMOVED FROM THE CLAN.
~~~~~~~~~~~~~~~~~~~~~~~~~~~~~~~~~~~~~~~~~~~~~~~~~~~~~~~~~~~~~~~~~~~~~~~

Current Record:
[SiN] Red: 14W 2L
[SiN] Black: 1W 0L


Founder: Former_SoF_Sokad
Commander in Chief: Bilko245
General: CheezeburgaEddy
Lieutenant General: curlymarquez
Brigadier General: Steel_Six_Actual
Brigadier General: Davidbanner86

******************

[SiN] Red

Lieutenant General: curlymarquez
Colonel: Duke2193
Lieutenant colonel:jdktheman01

Major: urmom200, Studly_Dudly
Captain: , WSR_BLACK_OUT
Lieutenant: Nooberick
Sergeant: SmoothBalla1
******************

[SiN] Black

Brigadier General: Davidbanner86
Colonel: DuckShouPeng
Lieutenant Colonel: luke_abot

Major: xPop_a_Smurf_x, vsmoraes
Captain: Ashoman, atl929
Lieutenant: sickest411,
Sergeant:

******************


FOR CURRENT MEMBERS:
It is required that members play frequently, although if there is a problem with this please contact any of the battalion leaders. Also note that just because you are a current member of SiN does not mean that your safety is guaranteed, as attitude towards your fellow clan mates can permit you to be removed. Team players are valued more than one self obsessed individual. Remember, there is strength in numbers.
______________________________________

If you are trying to apply put an application in here on Battlelog, and sign up for our website.
Platoon feed
There are no more events to show