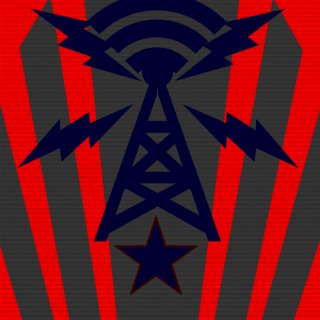 Battlefield Films
Tag:
[None]
Fans:
22
Created:
2012-08-20
Platoon Presentation
Welcome to the Battlefield Films Platoon Wall. Here you can see post's, updates, and information posted here and only here. Unless posted otherwise(like on a Forum Thread). Every member of this platoon, will be partaking in the Battlefield Films Platoon movie series. We welcome anyone who would like to join.

Director's are MarineSniper130(Wheresbuddy), and Bughatti_Veyron.

Films Producer is MarineKBAR(Matlok51)

If you could add us on the Playstation 3, that'd be just fine. So we can text you updates there aswell.

Thanks
Matlok51

Goodluck, and I look forward to seeing you on the Battlefield.
Platoon feed
THIS PLATOON WILL RE-OPEN IF WE GET BATTLE RECORDER OR PLAYSTATION RECORD.

HappyMassacre97

Hey guys!! Me again!!! I was wanting everyone to apply for Battlefield Films 2 platoon. There ares some I may deny, but that's only for now, Battlefield Films 2 is a beta platoon for a platoon that will open up when the PS4/BF

Sorry guys, but like Buddy said this has been canceled. I'm so sorry for your inconvenience. I wish it could have worked out. Once again so sorry.

HappyMassacre97

If you guys want to try out by yourselves, that's fine with me! But, I'm just gonna leave thanks for all your cooperation.

Well you may want to cancel apparently for an HD-PVR 2 or Black Magic I need an Apple computer unless you guys want 240p minicinematics? At this rate it will take idk another 5 years? So yes suggest we cancel this platoon. If I do manage to get something worked out we can reform the platoon but that will only be IF we are positively sure.

Ok so I got a possible unit lists. For main assault, Infantry and beach landing episodes we use the 22nd MEU. For Airborne, Air Assault and Raiding missions we have the 75th Army Ranger Regiment. For Special Operations missions we have 1st Special Forces Operational Detachment Delta or DEVGRU( DEVGRU gets alot of popularity but we want Tier 1 so probably SFOD-D). Navy SWCC for SOF river assaults and infiltration/exfiltration. Army 160th SOAR (The Night Stalkers) for SOF Aviation.

ok so when are we going to start filming?

HappyMassacre97

Only if Buddy gets an HD-PVR, then yes the end of July will be the start of filming.