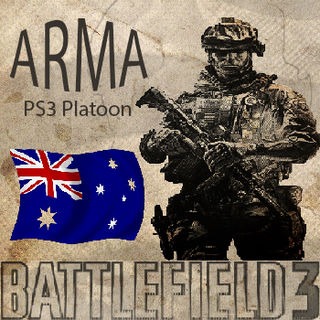 Platoon Presentation
Welcome to Australian Armour [ARMA]
We are an Australian Group of elite soldiers from BF3 on PS3.
We have a hosted Australian server, that makes you a guaranteed VIP with possible Admin for being in ARMA.

Requirements to join:
Minimum Rank: Colonel (Rank 45)
Minimum of a 1/1 K/D to be recruited
Microphones are preferred but not essential
Premium/map packs preferred but not essential

Specialist postions available for:
Jets - VACANT
Choppers - DMG4Lyf
Armour - Zaydan9

feel free to recruit people you meet in the battlefield as long as the meet the Colonel requirement and they are good.

Platoon feed
There are no more events to show