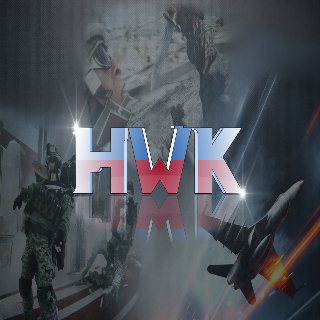 Platoon Presentation
Fani oraz członkowie plutonu mają pierwszeństwo do serwera HwK w którym będą odbywały się nagrania.

Na naszym kanale Youtube będą wrzucane gameplay'e z wami.

Kanał YT: http://bit.ly/hwkteambf

Mój własny kanał YT (Mat-7991): http://bit.ly/sensu24

Będziemy nagrywać ( założyciel i dowódca) na własnym serwerze albo na innych serwerach oczywiście w grze Battlefield 3 ( całą rundę ). Mat-7991: Nagrywarka Hauppauge! HD PVR, GameForeverPL: Nagrywarka AVMedia Game Capture HD. Zostaniecie poinformowani o nagraniu
wcześniej.


----------------------------------------------------------------------------------

English translation:

Welcome anyone who has at least 10 stars with a knife.

Fans of plutonium have priority HwK to the server where the recording will take place.

On our Youtube channel :

http://www.youtube.com/user/HwKTeamBF

We will record (founder and leader) on your own server or on other servers in the game, of course, Battlefield 3 (all round). Mat-7991: Hauppauge! HD PVR recorder, GameForeverPL: Recorder AVMedia Game Capture HD. You will be informed of the recording before.


Platoon feed
There are no more events to show