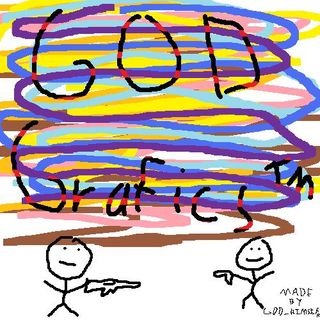 GOD GRAFICS
Tag:
[GxG]
Fans:
6
Created:
2012-09-13
Platoon Presentation
Platoon Presentation
GOD GRAFICS™ is a new organization owned by GOD. We are seeking to provide Competitive Teams and Players with the best GFX in the market.

Our ultimate goal is to help out the Battlefield Community.

We are currently looking for 1 or 2 GFX artists
If you're interested please contact us and provide us with the following information:
1. Skype ID
2. Portfolio

WE ARE SPONSORING!

We are looking for 2 to 3 Competitive Teams that would like to be sponsored by GOD GRAFICS™ BUT we also sponsor individual Players. So if you think you have what it takes don't hesitate to contact me for more info.



Sponsored Teams:
1. Available
2. Available
3. Available

Sponsored Players:
1.z_U-N-B-O-R-N_z http://battlelog.battlefield.com/bf3/user/z_U-N-B-O-R-N_z/
2.Morning32 http://battlelog.battlefield.com/bf3/user/Morniing/
3. Available
4. Available
5. Available
6. Available
7. Available
8. Available

We make :
Gravatars
Team Logos
Wallpapers
Server Banners
Team Bundles includes all of the above + 20 individual Gravatars for 20 of your Team members
Team Bundle + Gravatar template, the template will allow you to create unlimited Gravatars for your Team

Contact me for more info
my logo is spelled GRAFICS because its cooler
your custom graphics take time to make expect them in 3 to 4 months or if your lucky ill make them in 3 min

SIDE JOBS:

Special poetry from the one and only FreshPoet at extremely great prices! Used for battlelog presentation or to pick up girls. Reserve now! Prices may vary.
Platoon feed
There are no more events to show