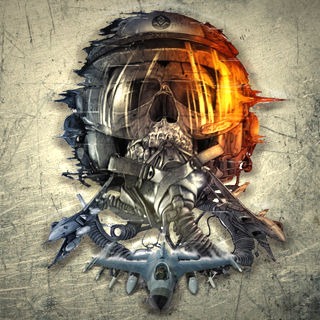 Platoon Presentation
Platoon Movie https://www.youtube.com/watch?v=Db2LNQSSEaE

✈✈✈✈✈✈✈✈✈✈✈✈ If you want to join the Air Force.

✈✈✈✈✈✈✈✈✈✈✈✈ Our mission? Fly, fight and win.


_______________________________________Platoon Nations____________________________________

**Albania*-*Kosovo*-*Germany*-*USA*-*Canada*-*France*-*Italy*-*Sweden*-*England*-*Poland*-*Swiss*-*Austria*-*Turkey*-*Netherlands*-*Croatia*-*Finland*-*China*-*Japan*-*Australia*-*Spain*-*Portugal*- and all other Countries You are all welcome Join and Have FUN ***I FLY YOU DIE PLATOON***

________________________________________Aircraft list_______________________________________

✈✈]*Kills*[
✈✈✈✈Best of Jet Kills✈✈✈✈
✈✈[94,845]---RIP_SkylawzZ
✈✈[38,116]---Snick-KilllOne
✈✈[35,907]---doom_WiNgS
✈✈[32,490]---Undertaker-Sam
✈✈[24,631]---SpasticusMaximus

_________________________________-Jet richtig fliegen- _____________________________________

Das beste Allrounder-Setup ist:
Airradar, Flares und Rocketpods
Es sei denn die gegnerischen Jets benutzen Beamscanning und Heatseeker, dann nehmt ihr Stealth.
Heatseeker sind für ungeübte Spieler schwierig zu beherrschen, nutzt stattdessen lieber die Rocketpods, um Bodenziele angreifen zu können. Diese sind leichter zu treffen und bringen euch ebenso viele Punkte ein.

Liste mit Tipps und Tricks zum Battlefield 3 Jet:

Um am Anfang Punkte zu bekommen sollte man ziemlich hoch fliegen und Gegner mit Q markieren (gibt jeweils 10 Punkte).

Allgemein am Anfang eher hoch fliegen, da man sonst sehr leicht von Flugabwehrraketen oder mobilen Flacks getroffen werden kann.

Nicht immer mit dem Nachbrenner fliegen, da man sonst teilweise zu schnell für ein Manöver ist.

Fliegt ab und zu in 3rd Person Modus ( C – Taste ), um schneller Gegner zu finden.

Hat man eine Rakete hinter sich sollte man möglichst eine extrem enge Kurve fliegen, so wird man von dieser nicht getroffen.

Zusätzlich Hilft auf jeden Fall hinter einem Berg oder Berg-Kuppen zu fliegen.

Flares nicht zu früh abwerfen, warten bis der Feind geschossen hat und die Rakete unterwegs ist.

Der Warnton wird dann nochmal etwas stärker/höher.
Belegt die Leertaste mit Nase hochziehen; ist schneller als die Maus und besser für 3rd Person.

Um einen kleinen Kurvenradius zu bekommen drückt ihr die ( S – Taste ), aber passt auf dass Ihr nicht zu viel Geschwindigkeit verliert.

Wenn Ihr in einem Dogfight eine Abwärtsspirale macht, einfach mal ganz kurz von "S-Taste" und die "Shift – Taste / sprinten" drücken.

Bei einem Bombingrun auch die "S – Taste " drücken, um den Jet zu verlangsamen, aber Achtung: wenn Ihr zu horizontal reinkommt fährt der Jet das Landinggear aus, dann schwebt ihr plötzlich manövrierunfähig in der Luft.

Für Panzer holt Ihr am besten erst einmal schön aus, visiert dann an, setzt alle 14 Rockets auf das Ziel (Tank, Panzer Jeep) ab, wechselt kurz zur Bordkanone und schießt weiter bis die Rockets nachgeladen haben und schiesst dann wieder mit Rockets.

Raketen kann man mit der "R – Taste" nachladen, Ihr solltet sie immer voll haben.
Für Helis auch weit ausholen, wenn möglich immer von hinten, da die Bordkanone eine kleine Reichweite hat. Erst mit den Raketen schießen und dann ab 300m die Bordkanone benutzen.
NICHT ZU GREEDY WERDEN! Das heißt, auch mal verschwinden bis Ihr eure Flares aufgeladen habt.
Die A-10 und der Frogfoot haben eine extrem starke Bordkanone gegen gepanzerte Bodenziele, sie fliegen aber langsamer und haben kein Boost!