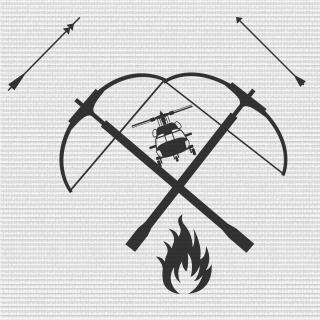 G O single D
Tag:
[GOD]
Fans:
5
Created:
2013-01-07
Platoon Presentation
THOU SHALT SPOT OFTEN AND SPOT PLENTY, FOR IT ALLOWETH THEE AND THY BRETHREN TO REAP MASSIVE POINTS.

II. THOU SHALT REMEMBER TO USE YOUR DIVINE LIFE BOXES, HEAVENLY CRATES OF REPLENISHMENT, AND HOLY SENSORS OF MOTION TO AID YOUR TEAM WHEN EVER POSSIBLE AND CONSTANTLY.

III. THOU SHALT NOT COVET THY ALLIES TRANSPORTATION WHILE THOUST BRETHREN REPAIRITH IT.

IV. THOU SHALL NOT ABANDON THY BROTHER, THE ENGINEER, WHEN HE OFFERTH REPAIRS, NOR SHALL YE IGNORE REQUESTS FOR RIDES. THOU SHALT ALSO NOT ABANDON TEAM VEHICLES FOR THINE ENEMY TO USETH AGAINST THINE HOLY UNION.

V. THOU SHALL NOT FLY CHOPPER UNLESS THOU KNOWS HOW. THOUGH THY SHALT NOT RAGETH TOO MUCH IF THINE INEXPERIENCED CHOPPER PILOT PILOTH THINE CHOPPER INTO AN OUT OF BOUNDS AREA OR BACKFLIPPETH INTO THY HOLY MOUNTAIN.

VI. THOU SHALT NOT SURROUND THY OWN M-COM WITH EXPLOSIVES, FOR THAT BUSINESS IS WHACK.

VII. THOU SHALT NOT PASS...THROUGH ENEMY MINE FIELDS WITHOUT SPOTTING ANDTH/ORTH DESTROYETHING THEM.

VIII. THOU SHALT NOT PERFORM THE MIRACLE OF REVIVING UNTIL THINE COASTEH IS CLEARETH

IX. JUDGE YE NOT O' FELLOW RECON TEAMMATES, THY NOWEST NOT WHAT THEY DO. RESIST SATAN'S
TEMPTATION TO RAIN DOWN HELL SMOKE UPON THEM.

X. THOU SHALT NOT RAGE. IT'S ALL GOOD.
Platoon feed
There are no more events to show