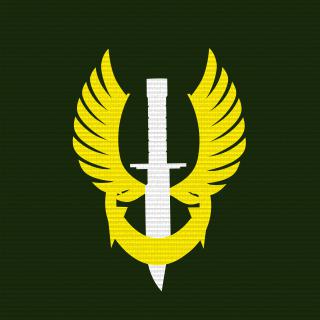 Special Air Service
Tag:
[SAS]
Fans:
9
Created:
2013-02-17
Platoon Presentation
The Special Air Service or SAS is a regiment of the British Army constituted on 31 May 1950. They are part of the United Kingdom Special Forces (UKSF) and have served as a model for the special forces of many other countries all over the world.

The Regular Army 22 SAS gained fame and recognition worldwide after successfully assaulting the Iranian Embassy in London and rescuing hostages during the 1980 Iranian Embassy siege, lifting the regiment from obscurity outside the military establishment. It is tasked primarily with counter-terrorism in peacetime and special operations in wartime.

"Who Dares Wins"

"We are the Pilgrims, master; we shall go
Always a little further: it may be
Beyond that last blue mountain barred with snow
Across that angry or that glimmering sea ..."