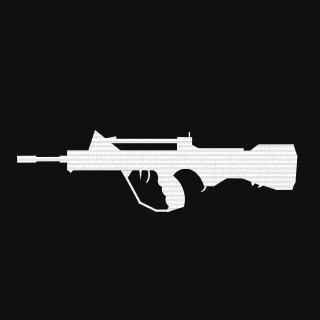 Platoon Presentation
F A M A S
http://eaassets-a.akamaihd.net/bl-cdn/cdnprefix/1174ab747c584eea92038a521498625cfc2e9536/public/profile/bf3/stats/items_512x308/xp1_famas.png


-Welcome to our official FAMAS platoon!

-Simply this is the best gun in the game! "if you know how to use it".

-All professional FAMAS players they are here!

-All FAMAS players they're welcome here.

-Enjoy!

About FAMAS:
The FAMAS is one of ten new weapons available in the Back to Karkand Expansion Pack.

It's a French-made Assault Rifle that fires the 5.56x45mm NATO round and It has a high rate of fire and the highest horizontal recoil out of all the weapons. When coupled with a Foregrip or Laser Sight, the FAMAS becomes one of the most fearsome close-quarter Assault Rifle in the game (although the iron sights may be hard to use due to the large space they use on your screen and the extremely small sight picture they offer). At longer ranges the 3 round burst is a very viable option, Also FAMAS name comes from Fusil d'Assaut Manufacture d'Arme de Saint-etienn.


Stats:

Unlocked Best Friend Forever Assignment.
Kit Assault.
Damage 18.4 - 25.
Magazine Size 25 Rounds.
Starting Ammo 26 / 104.
Max Ammo 26 / 182.
Reload Time 3 - 4 Seconds.
Rate of Fire 1000 RPM.
Fire Modes Full Auto / 3 Round Burst / Semi Auto.