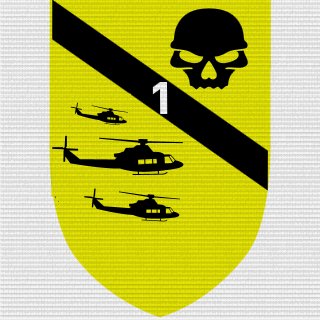 Platoon Presentation
The First Cavalry is a militaristic gaming unit comprised of members who are mature, are respectful, and most of all, are gamers.

We use the term "unit" to signify the difference between us and gaming "clans," with the main difference being that we operate more like a band of brothers than a group of people who just get together to play games.

Upon looking at our rules deemed the "General Orders," one might make the assumption that we're a group disciplinarians. This definitely isn't the case.

Such general orders are necessary to maintain an organized environment in which we can have the most fun without the environment being hostile to others.

The First Cavalry utilizes the same rank system used in the US military today.

As members move up the ranks, more responsibility is granted to them. This not only motivates members to be as productive as possible by giving them incentive to move up, but this is another tool necessary to maintain organization within the unit.

There are, however, some exceptions to this rule. If a member has shown great potential in a certain area, but has yet to fulfill the rank-time requirements of their particular rank, they may be assigned more specific duties, such as recruitment officer or website administrator, which do not require a member to have a specific rank in order to be given.

Above all, this unit is about gaming and having fun with other members.
Platoon feed
There are no more events to show