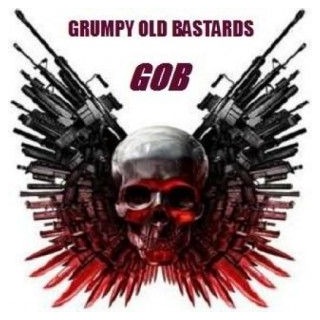 Platoon Presentation
Inglorious Hell, we be the Grumpy Old Bastards!!!!

Welcome to the GOB, we are a close knit of friends that been together since MW. We hail from a number of different clans: NSHQ-Night Shift HQ, PGz-Prestigious Gamerz, STP-Special Tactics Protolcal, GoD-Generals On Duty, LMZF-Lost me Zimmer Frames, FfC-FireFightCompany, OFC-Over Forty Clan, AGA-Adult Gaming Alliance, and Brotherhood of Steel. We are here for a fun and laughs, as we are an older group of gamers and have other lives to live.

Event Calendar: https://www.google.com/calendar/embed?src=9bs379sshjulke66dsd7olokeo%40group.calendar.google.com

Honeybadger don't be givin no shit!! AYE!!
Platoon feed
There are no more events to show