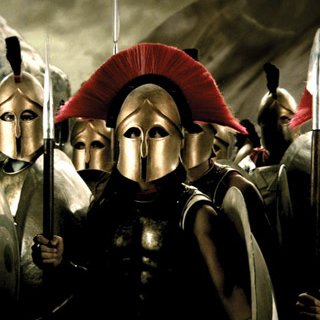 Platoon Presentation
"SPARTANS WILL NEVER RETREAT & NEVER SURRENDER"
***************************************************************
This Platoon is set up for Military service members & Gamers who enjoy playing Battlefield and other FPS online with other like minded and mature people we enjoy playing all gamemodes and we accept members from all walks of life and from anywhere in the world just take a look we got every corner of the world covered with members who range from Hardcore Gamers to Casual ones and like Its stated earlier this is a platoon that welcomes all service members because we all wouldn't have the freedom to play games if it weren't for all of you wether youre a Marine,Sailor,Airmen,Soldier,Spec-ops,SAS, JTF ETC..... youre all welcome here
***************************************************************
The 76th Spartan Division is a Semi hardcore semi casual platoon we accept anyone who fits the criteria but we always play with tactics and communication after all SHOOT,MOVE,& COMMUNICATE are the basics to surviving and winning in any tactical shooter the division is are casual platoon but if youre interested in being in a more competitive team and are interested in gamebattles and platoon wars and clan matches we have the exclusive 76th Spartan Elite you can't apply but if you prove yourself to the the leaders and me the founder you will receive and invite
***************************************************************
76TH Spartan Division Requirements
*Battlefield Player
*Have a Mic
*age 15+
*Gamer or Military Service member
*Good Attitude(No Racists,Scumbags,or assholes) you gotta get along if youre going to work together
*All new members must add all the leaders so everyone is linked
***************************************************************
76TH SPARTAN ELITE REQUIREMENTS(COMPETITON TEAM)
*Meet all 76th Spartan division requiremnets
*tactical
*comprehensive knowledge of all BF3 maps and Game modes
*the ability to utilize vehicles well and tacticly
*understanding of all tactics and battle plans laid out to them
*the ability to follow orders
*the ability to lead a squad
*Focused
*Determined
*approved by one of the leaders or founder
***************************************************************
This is our platoon and we've worked with these rules and requirements and manged to always have a good time squading up and dominating put two Spartans together there a force to be reckoned with give me a squad and well tear shit up
***************************************************************
well guarantee you one of 3 things
1.) The Ace Squad Ribbon
2.)An MVP Award
3.) A hard faught Battle destroying everything in sight
Who knows we usually get all these done
***************************************************************
If youre a military service member please state so upon joining the platoon so we know not to kick you for going dormant if you get deployed just so you know for everyone else we kick you if you've been dormant for 4 months
***************************************************************
ALLIES
1.)76th Spartan Elite
2.) DoG-Delta Organized Gaming(Whitespot66)
3.)82nd-(Mentallybroke)
4.)187th(Masdeath)
5.)Infamous ILL(Sandmanbk)
6.)22nd(BladedHarbinger)
All allies members are also welcome to apply here
Platoon feed
Hey gents hope ya'll still alive any way if you guys pick up a ps4 add me new name is specter317

Add me on Ps4: GoldenMusketeer. I hope i will see you guys on the battlefield soldiers ;)

to think two years ago on battlefield 3s release day i started a platoon called wolfpack recon and on the 1st day i got 25 members it it quickly grew to 100 in no time then we started to thin out for the commited & the strong & the pack of wolves became a spartan division to those who stood by this platoon i thank you guys & as we move onto bf4 on a next generation of gaming lets carry the traditions that kept us strong remember never retreat never surrender we will win or give the enemy the hardest fight of theyre lives !!!!!!!!!

who's planing on getting the ps4 before the years over?

Show 5 more...

bladedharbinger

i think thats how most people would like to do things.its just these big companies like to stagger releases for some reason.

i just lost a match due to a bunch of shit buckets lol these are those players who reach colonal 100 then create a new account buy a new online pass and then restart from the beginning... whats funny is that there server said no colonal 100's, and no shotguns odd thing is all of them were restarts and all of them were using shotguns! wow can you believe it ohh and by the way there the server owner and admins were there the entire time they were the ones doing it :P so i am going to report them for cheating (there stupid high KDR at such a low level will help) and also spend the next 4 months pissing them off through trolling trololololol lololol

Show 1 more...

TheRealGoo

I didn't realize starting the game over was cheating. as far as the other stuff just sounds like typical badmin crap.

doomslayer4

i hate colonial 100's if i had my way you would be perma banned fthe second you reached max level becuase really no bodey has the free time to do that unless you dont have a life so if you reach max level you are banned wich giv

hay guy can u help my other can with an up comeing clan war??