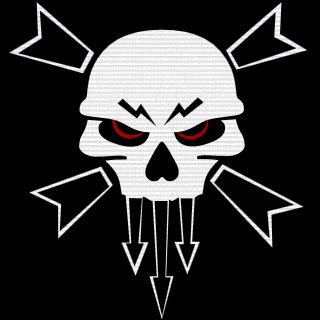 Platoon Presentation
Specializing in winning the unwinnable.
WE DO WHAT THEY SAY CAN'T BE DONE!!!

Looking for serious players that are serious about winning.
SSi is dedicated to utilizing team work in order to achieve objectives.
You will be required to work with your team/squad and follow tactics set by SSi leaders.

**SSi Policy**
Applying members must be an active member of =U= for at least one month before becoming eligible for SSi.

All members must be at least 18 years of age.

Once you have applied for membership to SSi your stats will be reviewed and scrutinized for any cheating before moving into our approval process.
You will be required to use Teamspeak and UAC as a member of SSi and as a member of =U=

Please read the disclaimers at the following links.
=U= Rock Gamers & SSi are not responsible for any 3rd Party program issues that you may encounter.
Teamspeak 3: http://www.teamspeak3.com/
UAC: http://uac.ac/

Use of UAC - Universal Anti-Cheat is not required during all game play, only while playing on =U= Rock servers.

Keep in mind, following all of these requirements does not guarantee a position in SSi and failure to follow any of these set rules may lead to dismissal from SSi.

After you have applied to SSi please be patient while waiting for an official response.
There is a long process in which platoon leaders will be observing and discussing potential SSi members.

Members of other platoons are welcome to apply and you are not required to wear the "SSi" tag.

We do not use, nor condone any use of cheats or hacks, including MACROS.

Before you apply for SSi make sure to check your own stats at BF3 Cheat-o-Meter http://cheatometer.hedix.de/
Cheat-o-Meter is not our only tool for checking stats, it is merely a starting reference point.
If you have any bans then you are NOT eligible for SSi.
Suspicious stats will be reviewed by SSi Leaders.

We investigate and report any suspicious gameplay, including that of fellow team mates.
"SSi" members abide by all server rules determined by the rules dictated by the server.
Glitching will be pointed out to Admins during any game and on any server.

Also, if you use any programs that modify the game in any way you will automatically be disqualified from being eligible for SSi.
This includes "color tweaking".

All SSi members must play BF3 "stock"...as DICE intended the game to be played.

Members that have been away for the game for three months will be removed.
If you have any questions please feel free to ask.
Platoon feed
There are no more events to show