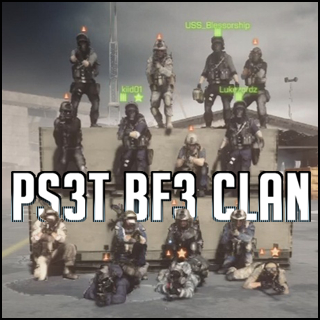 Platoon Presentation
THIS PLATOON IS FOR MEMBERS OF THE PS3T.org CLAN. DO NOT APPLY UNLESS YOU ARE A MEMBER OF THAT SITE OR YOU WILL BE DENIED.

We have a clan permanent chat that we use for all events/discussions. Do not invite non-members without officer approval, or we will remove you from the clan.

Picture made by RED_REBEL44 of PS3T.
Platoon feed
There are no more events to show